DAY 1 - God's Leading in a New Class
Hey!!!
You made it to Day 1 of Mom's Back To School Prayer Course.
This here is a great commitment you have made to your future.
You future? Yes! Your children are your future and you have decided to make the huge deposits of prayer into their lives and into their future.
Today, we begin this 31 Day Journey and it will require a great sense of discipline and commitment for you to follow through.
This is why you need to get another friend or a group of friends on board praying together with you, to keep you accountable for this entire period.
Have you got your PRAYER GUIDE yet?
You will need it to make these 31 Days an enriching time of prayer for you.
You can get your copy HERE on Amazon or HERE if you are in Nigeria.
Today's Task:
Take your full Prayer Confession in your Prayer Guide (Audio Confessions are included for you to listen/download in each day's guide)
"Today, I declare that my child is led of the Lord along unfamiliar paths and territories of the new school year in Jesus name." - AMEN
Use your Prayer Guide to complete today's journaling and to-do list task.
Download and Share today's E - CARD on Social Media.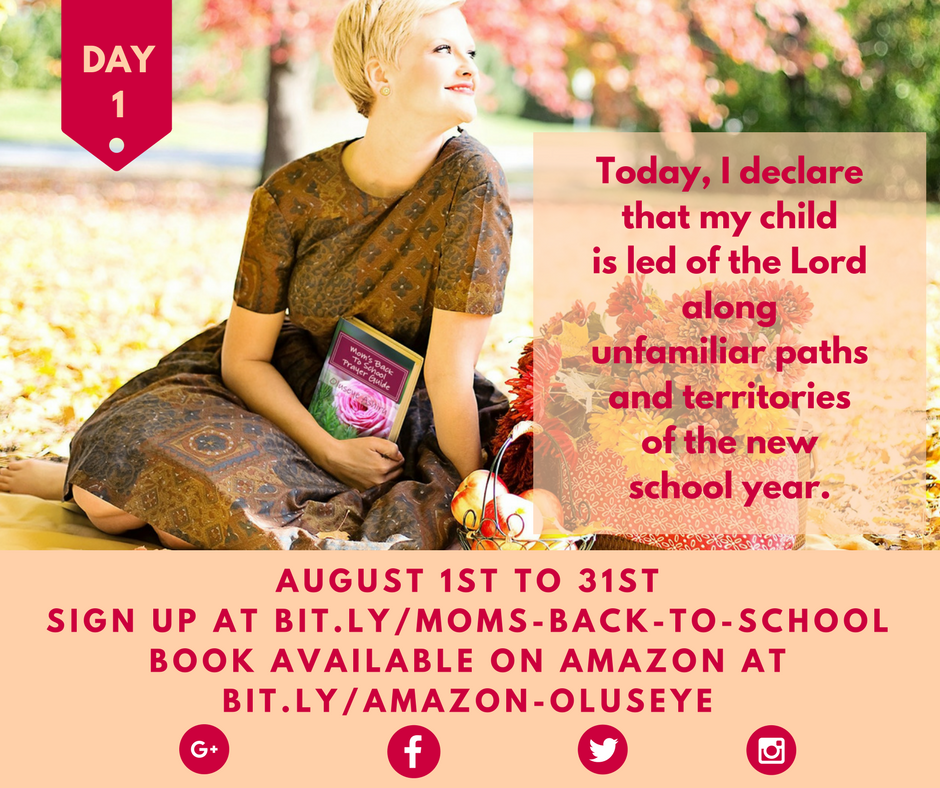 Catch You up tomorrow.
Love Ya,
Oluseye