Move from Confusion to Clarity!
Are you still procrastinating on your dreams?
Are you still postponing and rationalizing your fears?

Darling, the people who think you have it all together can only be deceived for so long.

You can't deceive yourself now, can you?🤔
You know deep within you that you're confused and so unsure of how your life's path should come together.😣
Then, you have the opportunity to SIGN UP NOW before the Reduced Tuition OFFER is over.

Who is this class for?
📍 You know you're not fulfilled with life the way you're living it.
📍You know there's so much more to you that where you are right now.
📍You are the one helping others to find their way, but you can't seem to find yours
📍 You are busy but confused about how all of the things you're doing should help you to fulfill your purpose
📍You want to live a life of impact and influence
📍You need clarity for your life's path so that you can embrace and fulfill your life's purpose.

If you know that this is you, then register Now HERE.
Get clear about what you really want!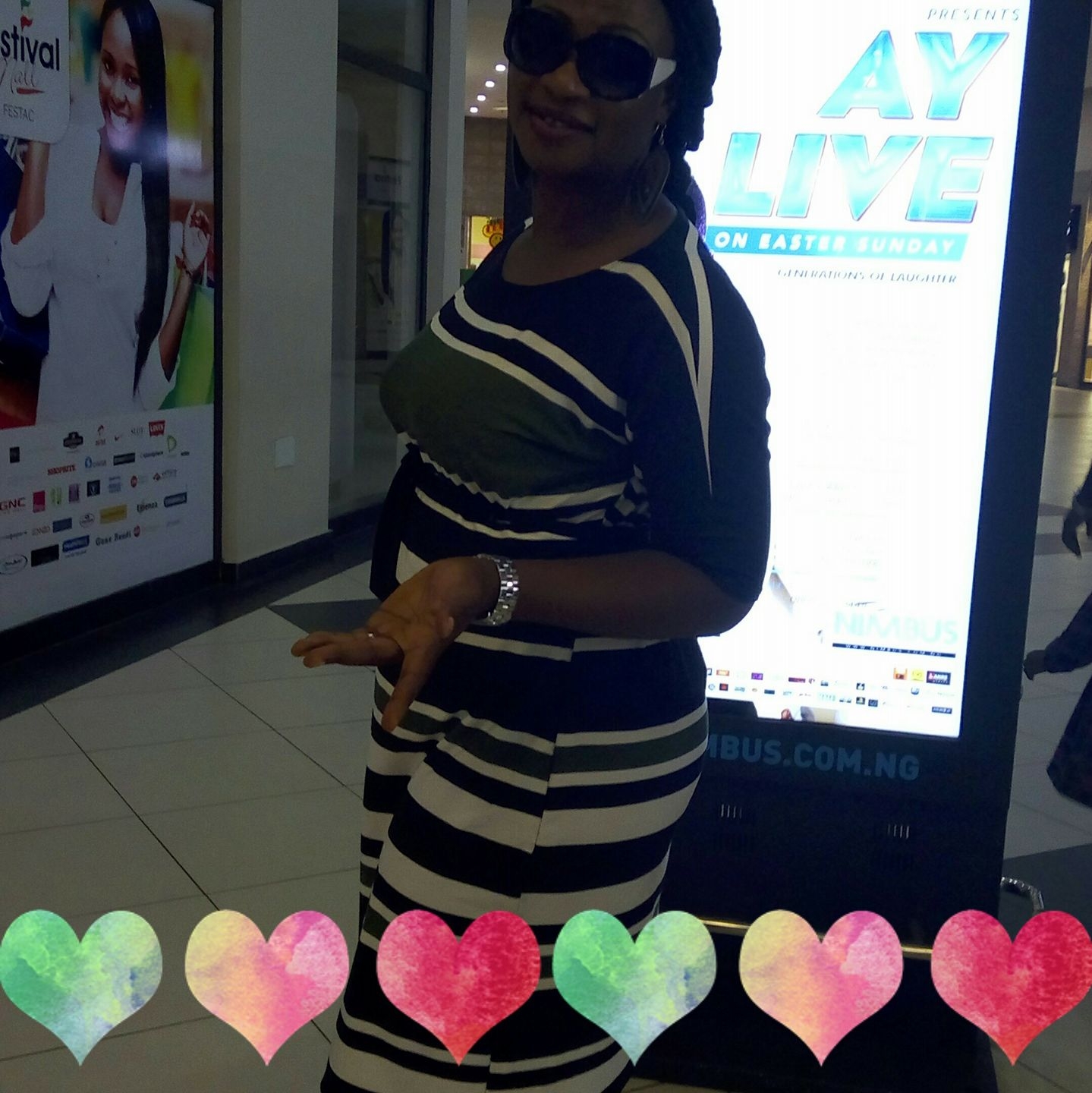 "I am a woman of many colors!
Often, confused with what to do all because I can't find myself focusing on one thing to its conclusion.
Then, God brought me in contact with Moms Achieving purpose Group on Facebook, where Discovering Your Purpose Online Course was advertised.

At first I was nonchalant about it even at discounted price! It is written that a fool is wise in his own eyes! And I was a typical example then, but, God is so faithful that He didn't let me go.

The night that preceded the start of the lecture, I was restless and I quickly picked up my phone only to go to the Facebook group where I started begging to enrol and Mercy spoke on my behalf, after enrolment has closed, God surely wanted me in and I paid in Full ( bad deal for a stubborn child😢)!

I stand to say that I am not done with myself, since, the course! I am still writing on my Journal.
For the first time, I sat down to think, to ask questions and review my life!
I am yet to recover!

My several resolutions that are undone, my many dreams that are in the dark began to Speak! Now, I know what I want to do to a large extent!

I tell you I am not done with Coach Oluseye!

I quickly enrolled for Maximizing Time to Fulfill Purpose Course, because, I found out I have to tackle time wastage and a lot of other things.

There are things that are not taught, they are acquired and Discovering your purpose course is one of them, cos, it skills you to streamline and focus!
Of what use are you jack of all trade and master of none!
Go for Clarity! We all need it!"
- Ify Ezeobidi
"I am by nature a perfectionist, introvert and have a tendency to put everyone else's needs above my own.

Having spent a lifetime putting myself lower on the ladder, I realised that things had to change.
Someone I respect said, The answer you seek is two people away." I've known Mrs. Oluseye Ashiru for a while, I just didn't know she was the one God would use to change my life.
Discovering Your Life's Purpose course has been a godsend to me.
It gave me permission to unapologetically think about me - my purpose, my vision, my dreams, my strengths, my weaknesses, everything about me!
Every course module has been tailored to burst all the myths one has about oneself or life.
The journal entries give one the freedom to dream, to let go.
I have become more confident and a better communicator of my feelings and opinions, yes even the unpopular ones. I see my husband take me more seriously these days.
Things that used to worry me, such as other people's opinions of me don't stress me out any more. I have ultimately learned that I matter, my dreams are valid and that fulfilling God's purpose for my life should be my reason for living. God bless you, Coach Oluseye!"
- Jocelyn Akinyeye
Here are some of our course participants in some of the previous classes.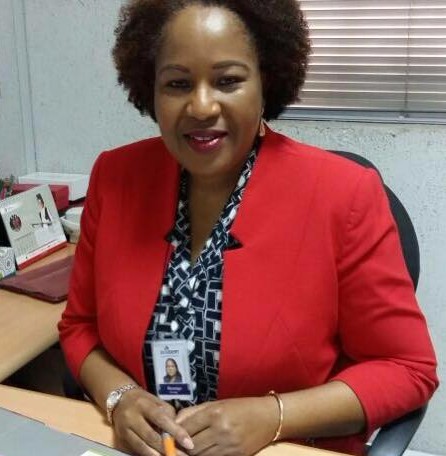 Roselyn Onalaja (Lagos, Nigeria)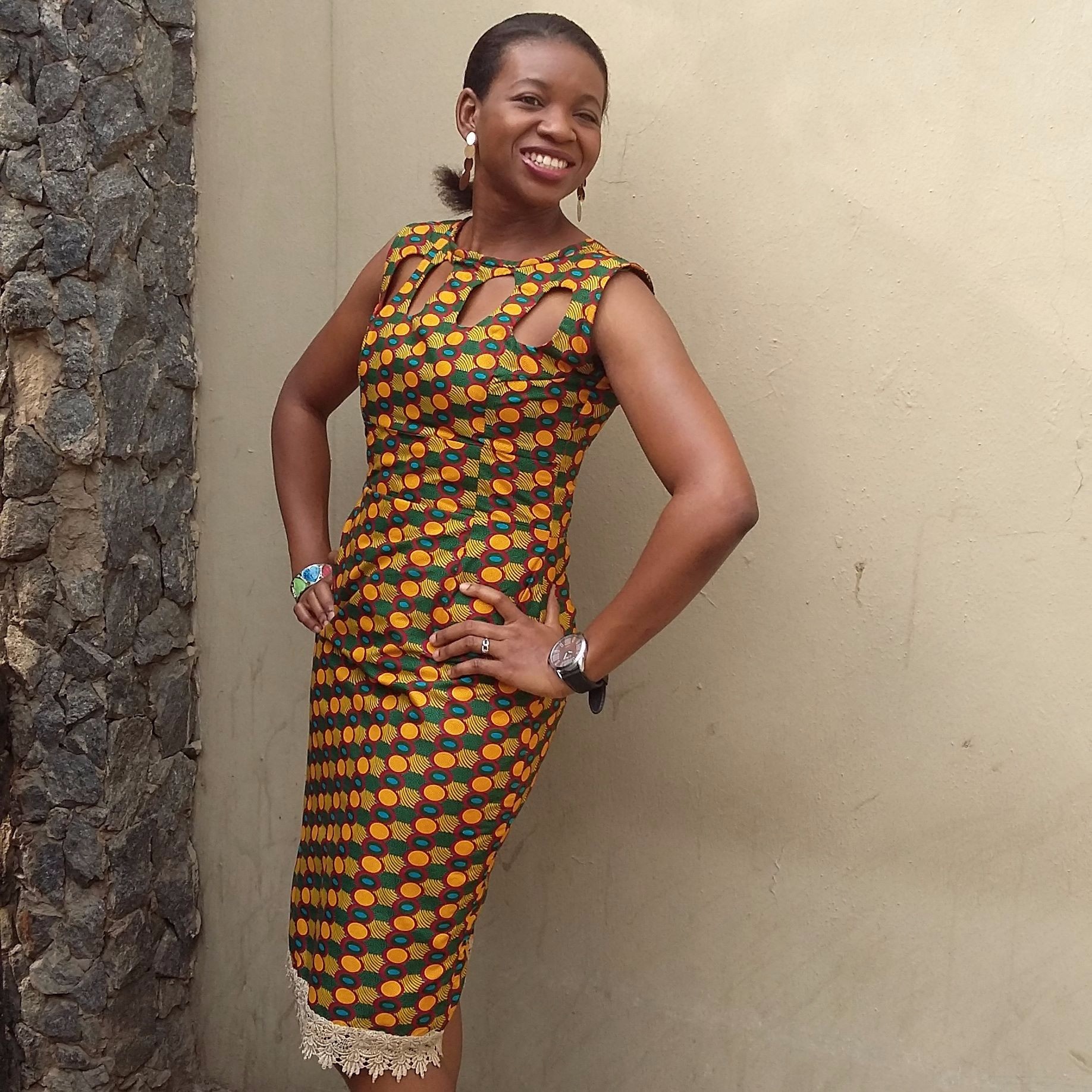 Omeyi Yangs (Lagos, Nigeria)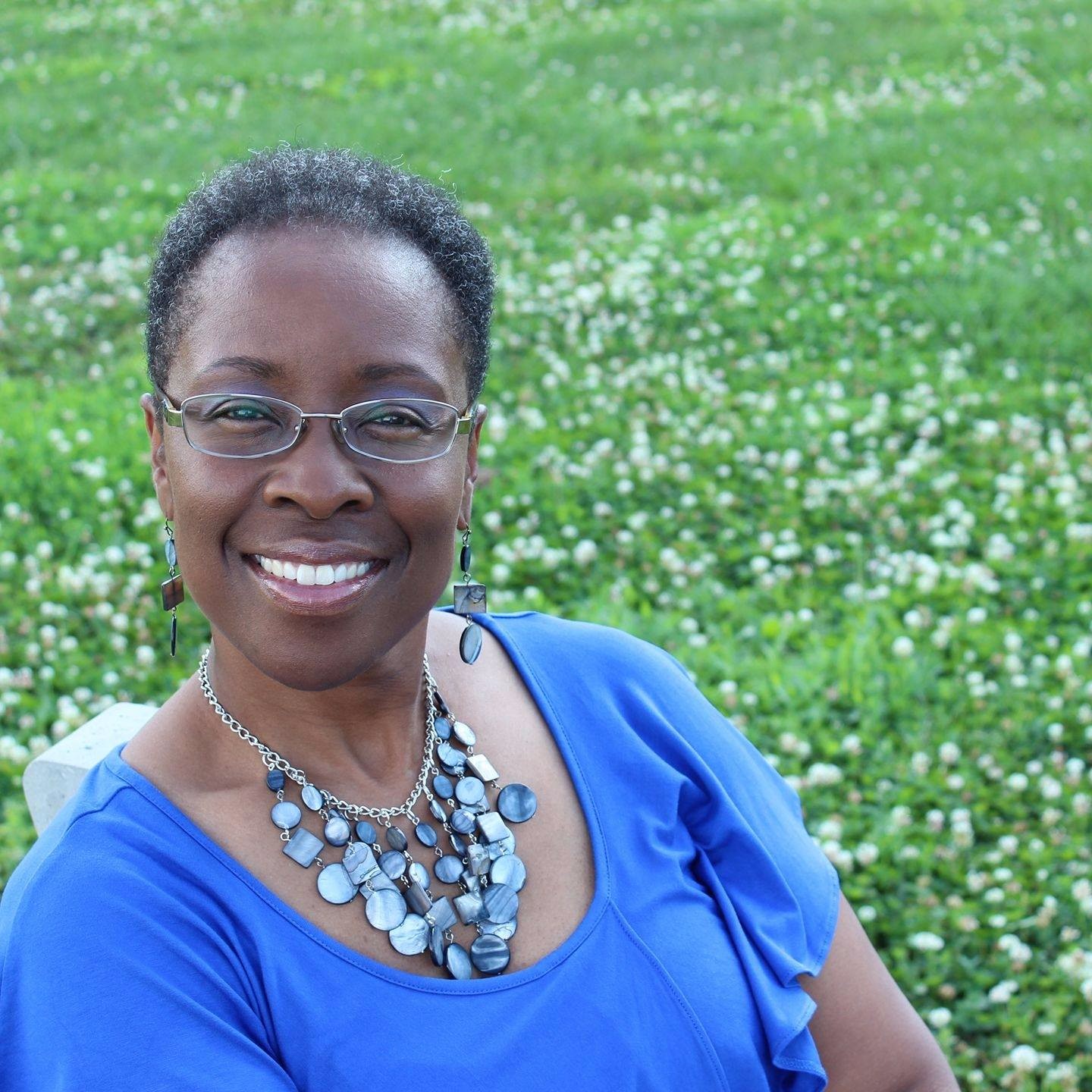 Annetta Works-Salley (Texas, U.S.A)
This course is not your usual "discover your purpose" course.
A virtual course of this magnitude is rare.
The videos are designed to make you feel like you are one-on-one with Coach Oluseye.
Her peaceful style will immediately put you at ease. The course handouts are easy reads and support you in completing your assignments, as well as, engaging with the group members.
This course does not tear you up, nor beat you down to build you up.
It is uniquely designed to meet you where you are; to walk along side you as you discover the uniqueness in you yet to be unveiled.
You are never led to become something you are not suppose to be.
Coach Oluseye strategically creates an environment that allows you to see you and be you.
What you will discover in this course will not be what you expect if you put the "you" you know to the side and dare to be illuminated.
- Annetta Works Salley, LifeCoach and Speaker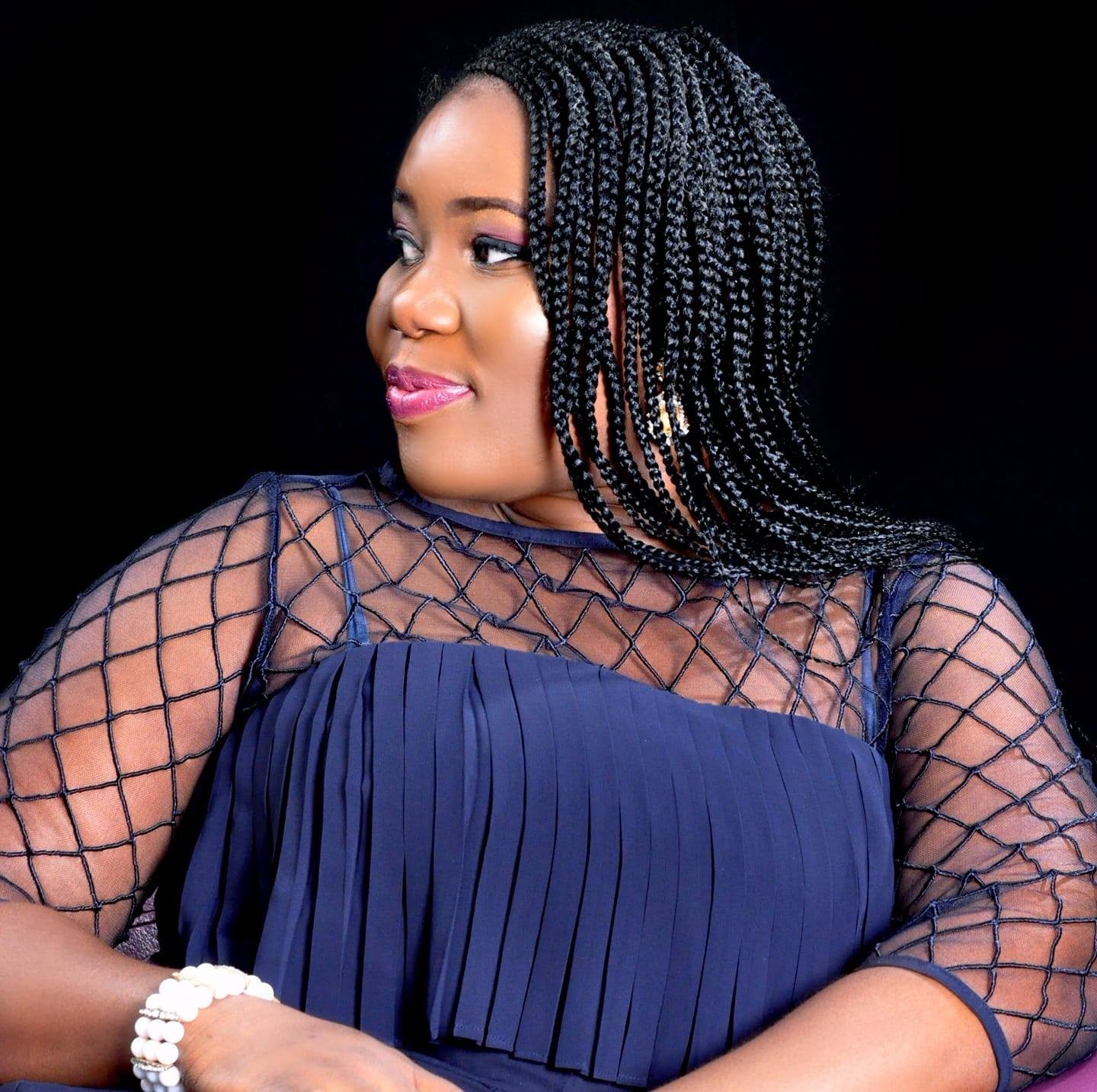 Tosin Sosanya, (Warri, Nigeria)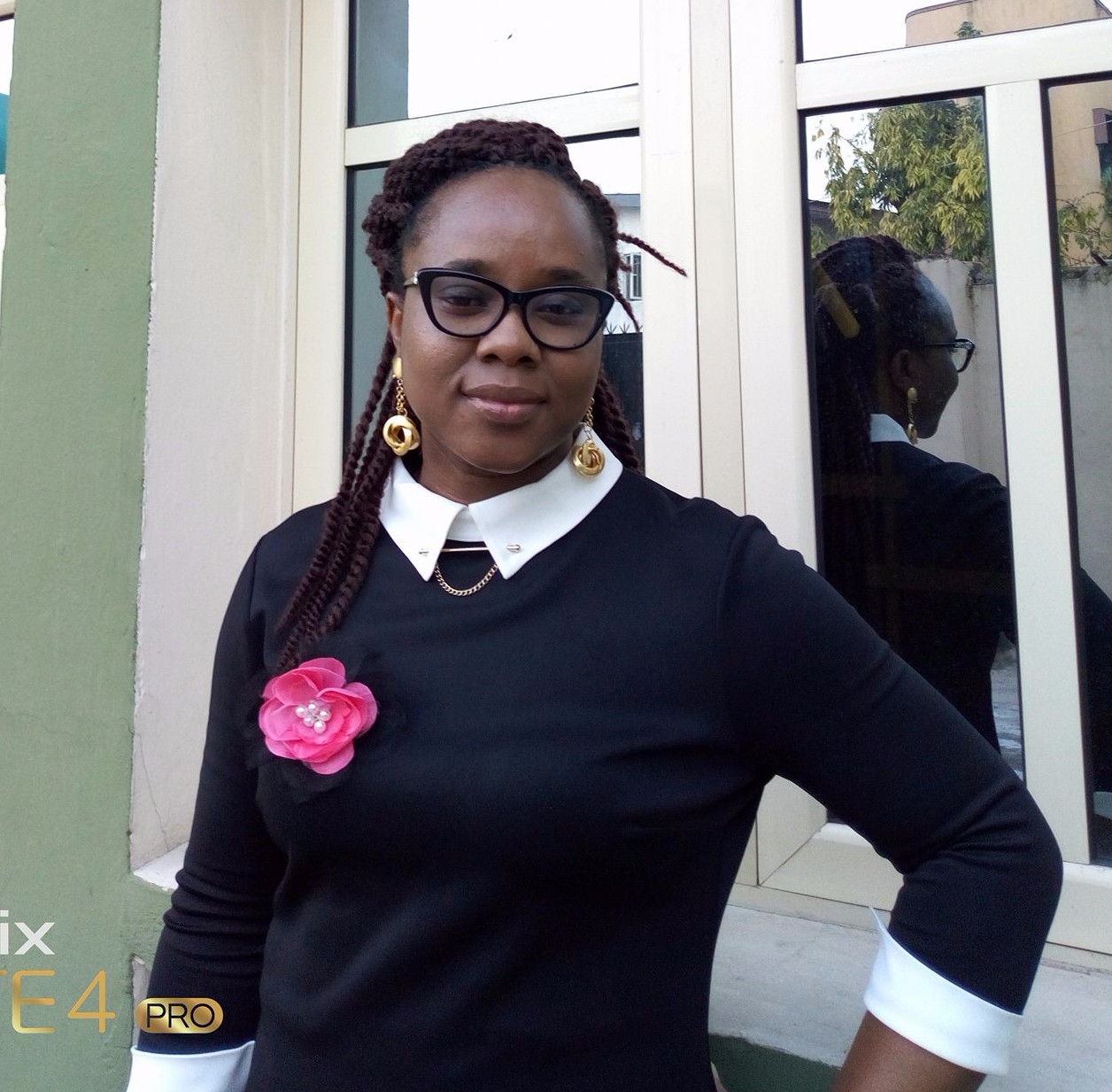 Okaekwu Ozioma (Lagos, Nigeria)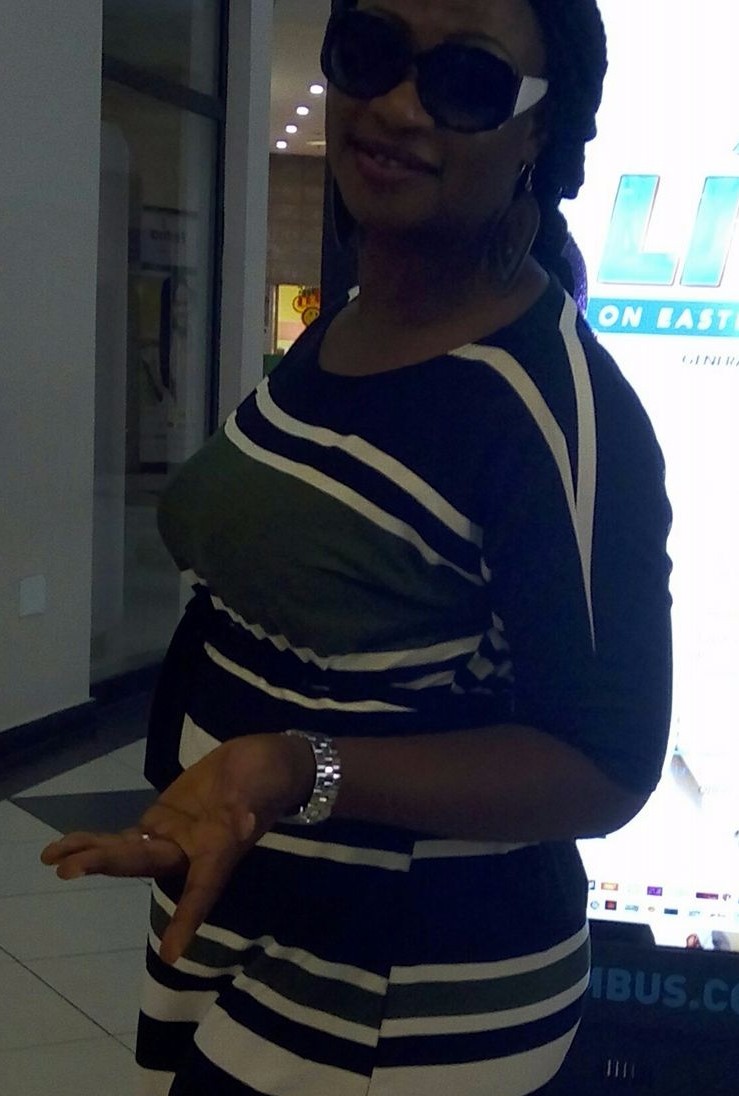 Ify Ezeobidi (Lagos, Nigeria)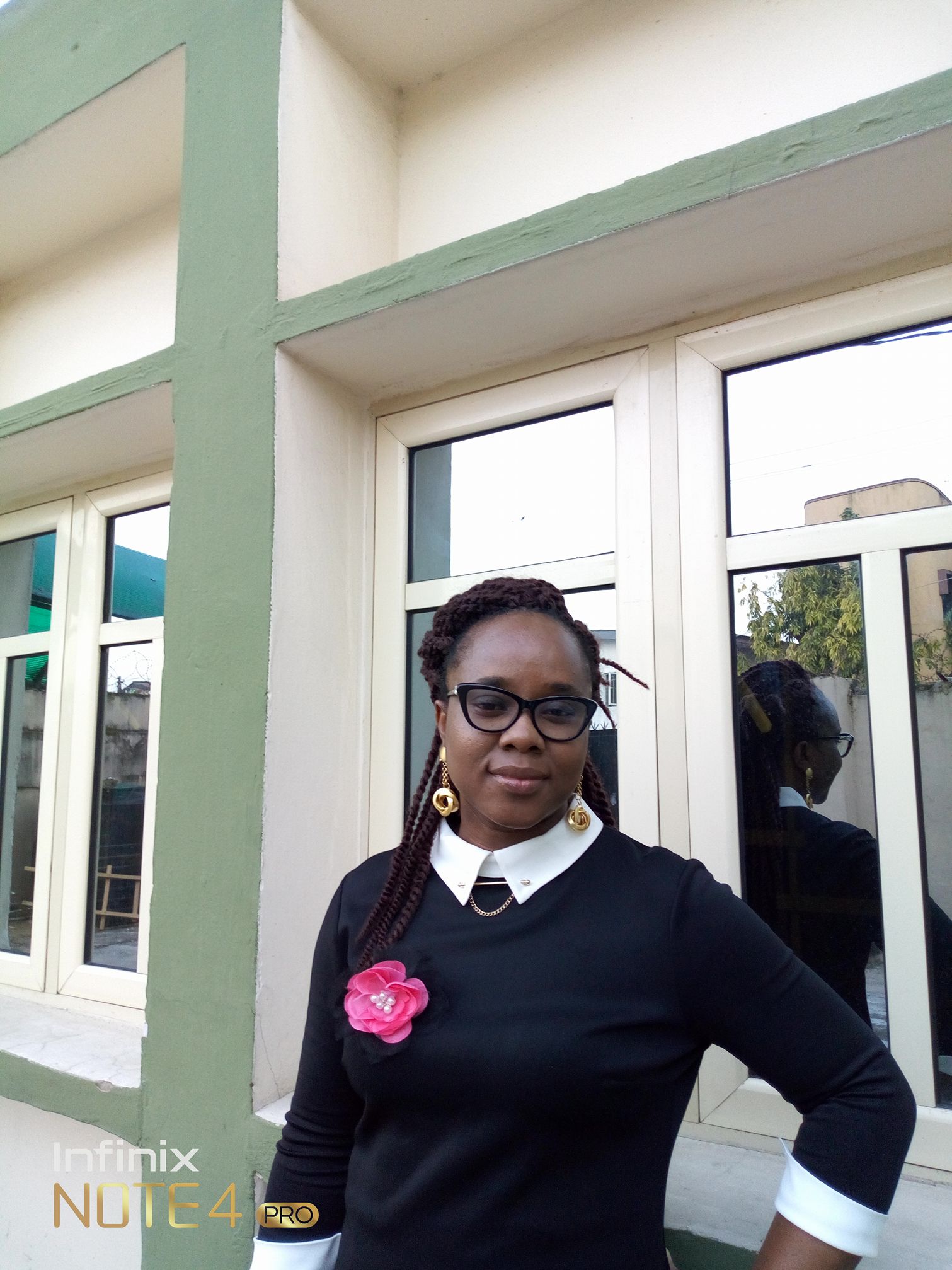 Before I joined the purpose discovery class, I was so confused with life, there was no sense of fulfillment and deep down within me I knew there was a serious gap that needed to be filled.
So I decided to look for solution by grabbing that opportunity when it came.
The Discovering Your Purpose Course iss a 6 - week course, but by the third week my life took another turn.
I started making discoveries about my self, understanding who God has called me to be, in fact the course took me out of my comfort zone, and by the end of the course, that veil of not knowing my purpose was removed from my face and I now saw I was the solution I was looking for.
Thanks so much sis for everything!
- Okaekwu Ozioma

I don't know my purpose.
I don't know what I should be doing.
I am not sure of God's leading.
I haven't heard from God.
I don't even know if I have a passion.
I have a desire.
I don't know what area I want to make impact in.
I don't know the lives I want to touch.
I don't know where to begin.
I am scared about starting.
What if I did something wrong?
What if no one wants to listen to me?
I don't have a plan for my life.
I don't know how to fulfill my purpose.
Everyday, I feel like I am pregnant but can't seem to birth this dream.
This course is for you if you are still confused and you do not know what your purpose is.
This course is for you if you want to develop the "How - To" for your dream.

If you know that your dream is bigger than you and you need to map out a blueprint for that dream.
If you know that your passion lacks a plan.
If you know that you need to go from "What" to "How".
Then this course is for you.
It is for anyone who does not yet know what their life's purpose is.

It is for anyone still trying to discover who they are.
It is for anyone who needs to know the "What" of their lives.
If you fall into this category, you should join in.
This is the Basic Course in our Discovery Blue Print Series and it is for those who want to take their journey of purpose to more impact, influence and income.
This is a 6 - week Intensive Coaching Course for the person who desire to do great things, live a life of impact and transform their world.
It is for that person who wants to live a meaningful life, doing meaningful work and living the abundant life.
In this course, I work with you as a Coach to develop a plan, a structure, a system, a strategy to live that life of purpose.
If you know that your life is not the way it should be even though everyone feels you should know what to do, then this is one program you should join.
With access to coaching, at the end of the 6 weeks, you will be sure of the next steps, you will know what to do and how to execute and you will be propelled into the kind of life you desire.
"Discovering your purpose course, helped me have a deep overview of my life from the point of consciousness till now and that is exhilarating!
Why you do the things you do, a simplified version of purpose and a how to chart the course for the future!
Every woman needs to discover!
Having gone through the discovering your purpose course, I have been able to see my strengths and weakness and accept where I am, while forging to where I want to be. It also helped me understand what has shaped my views and how important little details about life are!
It was a discovery course indeed for me!"
- Blessing Onwuamah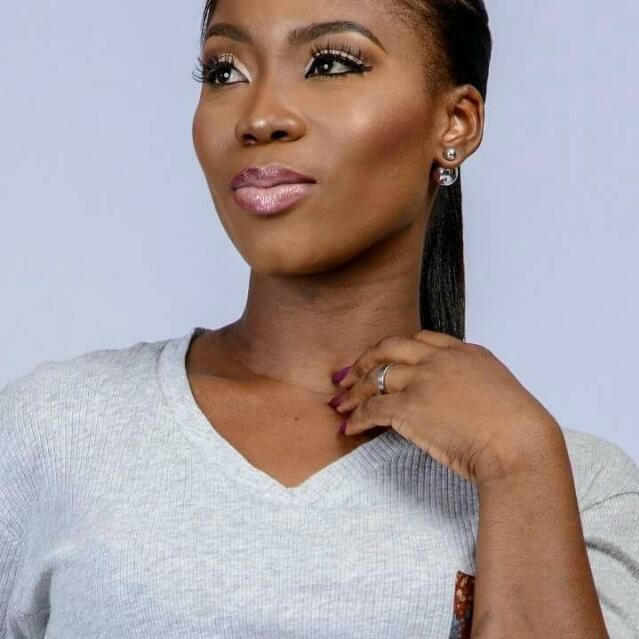 One of my coaching clients was rounding up her session the other day and she was full of gratitude for the clarity she was able to get during the sessions.

In her words, this season has never been more exciting for her.

She feels like she will be going into the rest of the year with a clear and sharp focus on the things that truly matter to her!
Ever driven on a stormy night...? Fogged windshield, wipers furiously waving, slowing, stopping, forging ahead cos you're not really sure of your path(s), what the destination is or how to get there?Achieving the generally accepted trappings of 'success' without a clear purpose or direction to really drives you from the depths of your soul...?
God brought Oluseye into my life EXACTLY when I needed her value and when He knew I could handle the electric shock into purpose (even before I realised it).
These kind of testimonies have a way of bringing tears to my eyes
I began going in the direction of coaching and mentoring mothers because I have always had a thing against seeing people lacking direction and clarity about their lives.It makes me really sad and worried.
This is why I am encouraging you to get into class for THIS COURSE.

Be a game changer and don't let the year be just another year.
There's a structure and a plan to getting ahead.
You can't just wish it to happen.
For just a sum of N 30, 000 Only (instead of N60,000), you can join me in class if you take action now.
It's not magic, it's all about getting intentional about your life.
I am so eager to guide you through this process of seeing your life move in the right direction in the coming year.
Your Instructor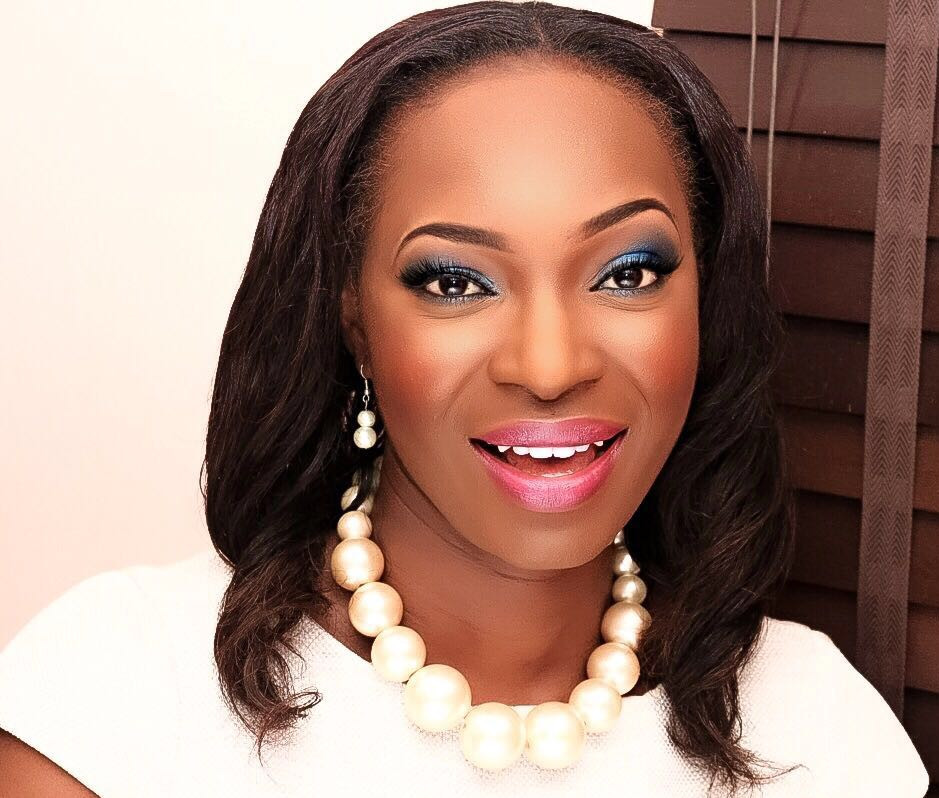 Oluseye Ashiru is the founder of Moms Achieving Purpose and also the Team Lead, Moms Achieving Purpose Academy.
As a Certified John Maxwell Coach, Trainer & Speaker, she is a woman passionate about helping women and in particular mothers discover, embrace and fulfill their God-given purpose and potentials. She believes that things happen when sleeping women awake.
She holds double Masters degrees in Actuarial Science and MBA with a stint in Finance, with other professional qualifications in Accounting, Entrepreneurship and Theology.
Her career has spanned over 14 years in the private sector, social enterprise and entrepreneurial spaces.
Oluseye has authored 5 Best Selling internationally published books, most of which are focused on women and mothers in particular. She has also taught, trained, mentored and coached over 500 students through her Moms Achieving Purpose Academy platform.
Using her offline and online platforms, Oluseye leads, mentors and influences over 7,000 women through her various initiatives - Moms Achieving Purpose, Moms Achieving Purpose Academy, Women Should Work Initiative, Moms Together Initiative and very recently her podcast series, MomPods with Oluseye (a daily podcast for mom related issues).
She is also the convener of an annual inter-denominational conference for mothers, The Me in Motherhood Conference which has held annually since 2016.
Oluseye is a wife and mother of three children who are also passionate about supporting her through her work and who push her to be the best that God has in store for her.
She brings to the table her wealth of experience in her personal life, ministry and businesses.
Oluseye expresses her heart in writing, podcasting, providing clarity to small business owners through her think-thank initiative for Social Entrepreneurs and female-owned business owners "Women Should Work"
Through her blogging platform on her Moms Achieving Purpose Blog, she writes enlightening, insightful and very exciting articles for women about motherhood, faith, family and life.
She is also a contributing writer for other platforms such as "Thrive Global", 'HuffPost Parents', 'She Leads Africa', and a host of others.

While she is usually supported by other Academy faculty members, Oluseye will be the Lead Coach and Instructor on all the courses, training and programs on the Academy.
Through Awareness, Clarity Unfolds, Purpose is defined and Goals are Created
- Eleesha
Courses Included with Purchase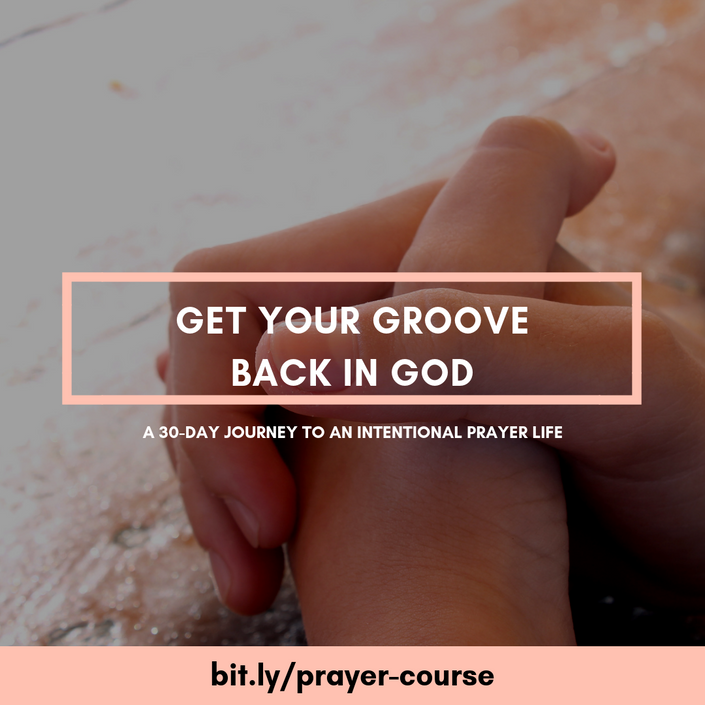 Get Your Groove Back in God Prayer Course
A 30 - Day Journey To An Intentional Prayer Life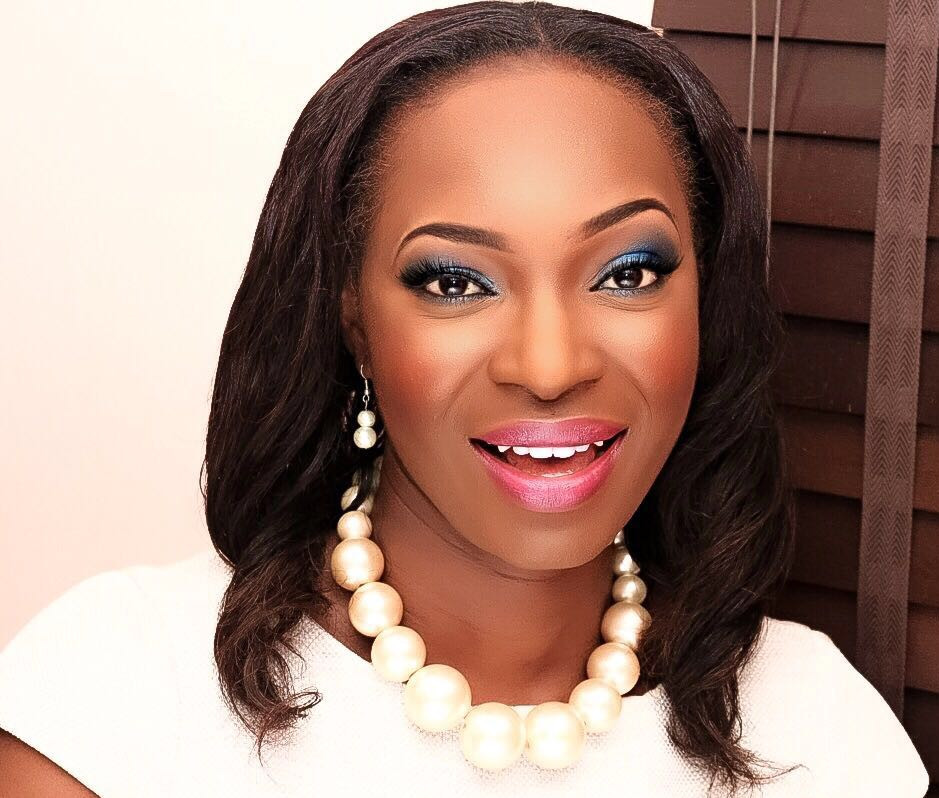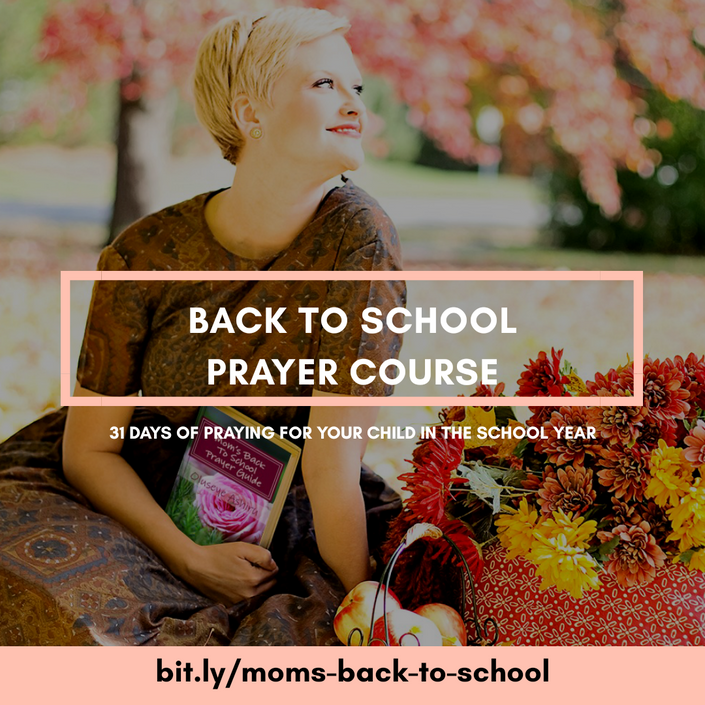 31 Day Mom's Back To School Prayer Course
Pray Your Child Into The New School Year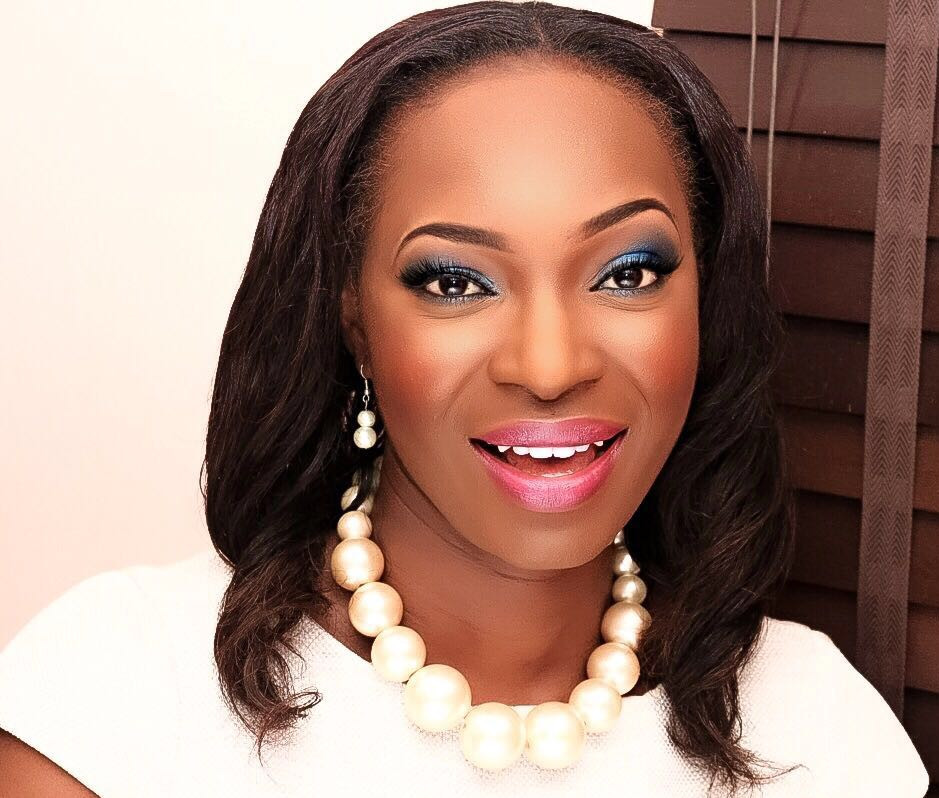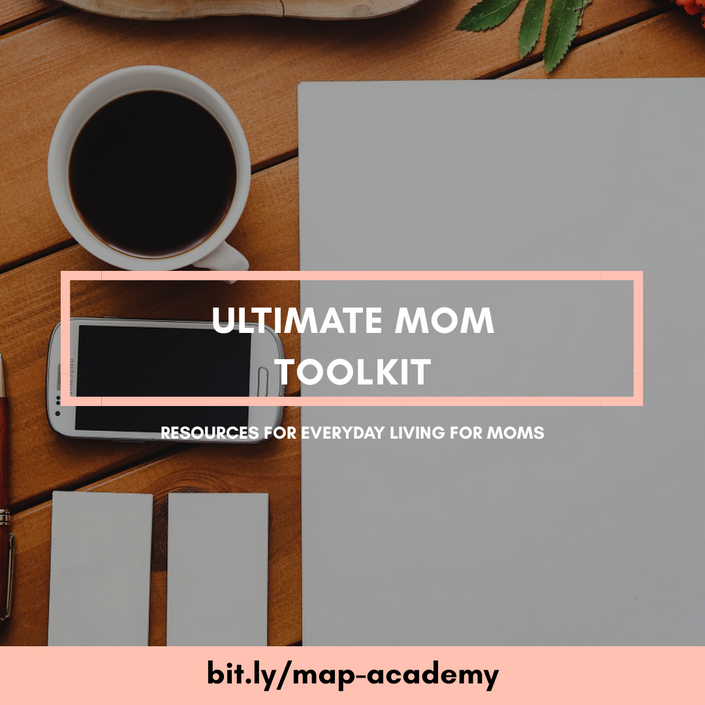 Ultimate Mom Tool Kit
Get Access To My Mom Resource Bundle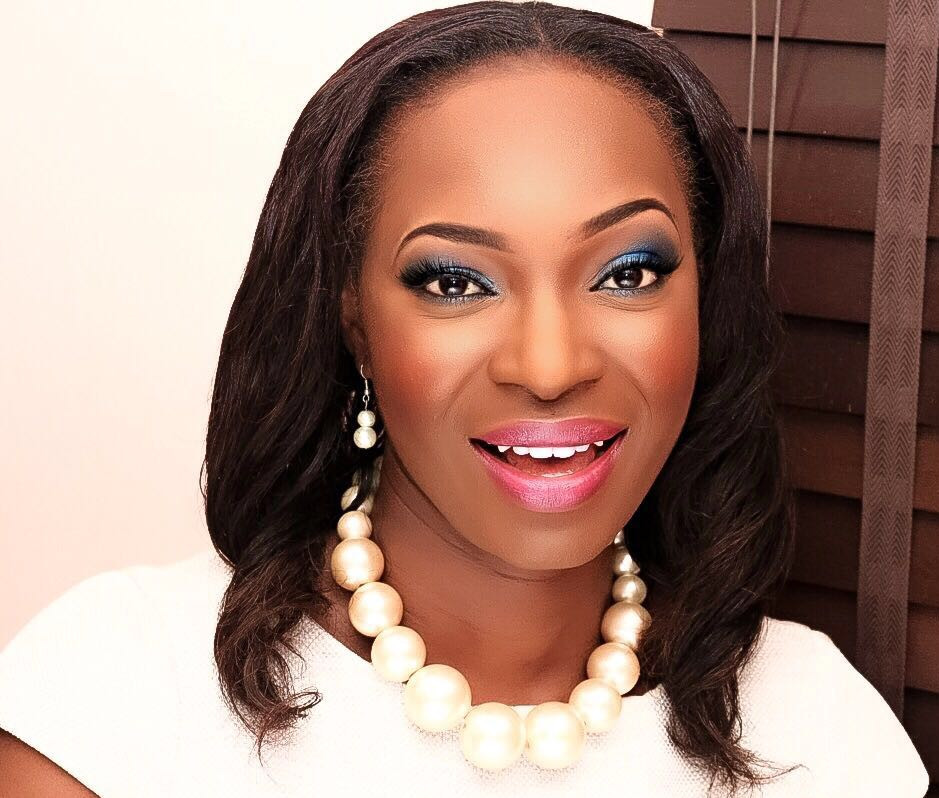 Original Price: $197
Frequently Asked Questions
When does the course start and finish?
The course starts whenever you are ready to sign up and runs for a period of 6 weeks. Even though it is completely self paced, you should begin and do yoir best to follow the weekly process to get the best out of the course. All students have life time access to all downloadable materials from the course.
How long do I have access to the course?
How does lifetime access sound? After enrolling, you have lifetime access to all downloadable course content and also unlimited access to this course platform for as long as you are enrolled in the course - across any and all devices you own.
What if I am unhappy with the course?
We would never want you to be unhappy! If you are unsatisfied with your purchase, kindly let us know what the issues are and we will do all we can to make it a more pleasant experience for you. We love feedback from our students. They help us to get better.
See What Other Moms have To Say about Working With Me below:

---
"I will call it in a Nut Shell, the Mining Experience. And the Precious Resource I was Digging for was ME… I was covered in past , present limitations, uncertain future, and more.
I was searching for the wrong things and at different stages, only to discover I was covered up.
Every stage of this process was worth it …
Thank you for giving such a wonderful gift that money cannot buy and in fact helping all the way to appreciate and enjoy the usefulness of the gift." – Seun [The Maths Coach]
"…I entered the program looking for solutions but came out being a solution provider.
All these was made possible because the convener and facilitator has been unique and down to earth. She understands and empathizes with the women folk because she is also a woman, wife and mother and is therefore able to approach each and everyone of the participants not with judgement, but with understanding and encouragement.
Many thanks and love to Oluseye Ashiru for this vision to help women succeed in life."
– Toyin Babs – Enoch
NOW IS THE TIME TO TAKE ACTION! CLICK HERE NOW.



Discover, Embrace, Fulfill
There is more!
The Discovering Your Purpose Online Course Online Course gives you access to these and much more:
📍13 Course Modules delivered over the 6 Week Period

📍Intensive Self and Purpose Discovery journey

📍Lifetime Access to Work Sheets and Course Content that will facilitate your learning process

📍Access to a closed group of course participants for help your discovery journey

📍Group coaching and Q & A Sessions
You can live a life of great significance starting now!

JOIN US HERE if you are in Nigeria.
You simply cannot continue to live well on the terms of others!
It's time to Discover, Embrace and Fulfill the reason for your existence.
If you are in Nigeria, REGISTER HERE.