PRE - ENROLLMENT INTO THIS COURSE IS NOW OPEN.
Get a 50% DISCOUNT WHEN YOU PRE-ENROL.
The Course Enrollment period begins from Monday, September 25th, 2017.
Your Instructor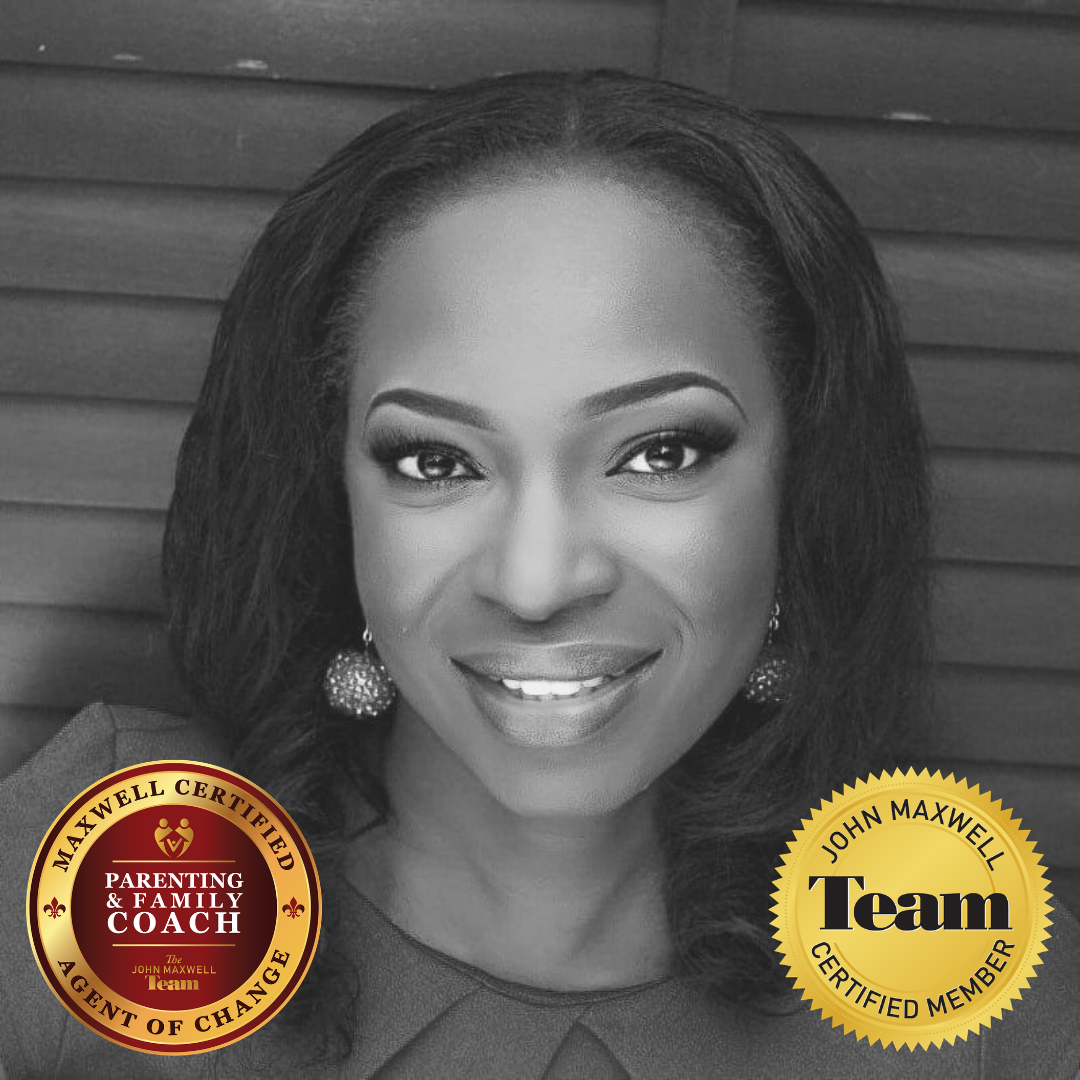 Oluseye Ashiru is the founder of Moms Achieving Purpose and also the Team Lead, Moms Achieving Purpose Academy.
As a Certified John Maxwell Clarity, Parenting & Family Values Coach, Trainer & Speaker, she is a woman passionate about helping women and in particular mothers discover, embrace and fulfill their God-given purpose and potentials. She believes that things happen when sleeping women awake.
She holds double Masters degrees in Actuarial Science and MBA with a stint in Finance, with other professional qualifications in Accounting, Payroll, Entrepreneurship and Theology.
Her career has spanned over 16 years in the private sector, social enterprise and entrepreneurial spaces.
Oluseye has authored 5 internationally published books, most of which are focused on women and mothers in particular. She has also taught, trained, mentored and coached over 10,000 women over the last 5 years through her Moms Achieving Purpose platform.
Using her offline and online platforms, Oluseye leads, mentors and influences women through her various initiatives - Moms Achieving Purpose, Moms Achieving Purpose Academy, Women Should Work Initiative, Moms Together Initiative, her podcast series, video teachings and other platforms.
She is also the convener of an annual inter-denominational conference for mothers, The Me in Motherhood Conference which has held annually since 2016.
Oluseye is a wife and mother of three children who are also passionate about supporting her through her work and who push her to be the best that God has in store for her.
She brings to the table her wealth of experience in her personal life, ministry and businesses.
Oluseye expresses her heart in writing, podcasting, providing clarity to small business owners through her think-thank initiative for Social Entrepreneurs and female-owned business owners "Women Should Work".
Through her blogging platform on her Moms Achieving Purpose Blog, she writes enlightening, insightful and very exciting articles for women about motherhood, faith, family and life.
She is also a contributing writer for other platforms such as "Thrive Global", 'HuffPost Parents', 'She Leads Africa', and a host of others.

While she is usually supported by other Academy faculty members, Oluseye will be the Lead Coach and Instructor on all the courses, training and programs on the Academy.
All those who have gone through her coaching programs have only good things to say about them and the results they have been able to achieve through her programs.
Through Awareness, Clarity Unfolds, Purpose is defined and Goals are Created
- Eleesha
One of my coaching clients was rounding up her session the other day and she was full of gratitude for the clarity she was able to get during the sessions.

In her words, this season has never been more exciting for her.

She feels like she will be going into the rest of the year with a clear and sharp focus on the things that truly matter to her!
Ever driven on a stormy night...? Fogged windshield, wipers furiously waving, slowing, stopping, forging ahead cos you're not really sure of your path(s), what the destination is or how to get there?Achieving the generally accepted trappings of 'success' without a clear purpose or direction to really drives you from the depths of your soul...?
God brought Oluseye into my life EXACTLY when I needed her value and when He knew I could handle the electric shock into purpose (even before I realised it).
These kind of testimonies have a way of bringing tears to my eyes
I began going in the direction of coaching and mentoring mothers because I have always had a thing against seeing people lacking direction and clarity about their lives.It makes me really sad and worried.
This is why I am encouraging you to get into class for THIS COURSE.

Be a game changer and don't let the year be just another year.
There's a structure and a plan to getting ahead.
You can't just wish it to happen.
For just a sum of N 30, 000 Only (instead of N60,000), you can join me in class if you take action now.
It's not magic, it's all about getting intentional about your life.
I am so eager to guide you through this process of seeing your life move in the right direction in the coming year.
Course Curriculum
Digging Deeper Into The Real You
Available in days
days after you enroll
Building Blocks To Discovering Your Purpose
Available in days
days after you enroll
Embrace
Available in days
days after you enroll
Frequently Asked Questions
When does the course start and finish?
The course starts from Monday, August 7th, 2017 and it will run for 6 Weeks until Sunday, September 10th, 2017. Each student will be given access to the course platform till the end of September to catch up. All students have life time access to all downloadable materials from the course.
How long do I have access to the course?
How does lifetime access sound? After enrolling, you have lifetime access to all downloadable course content and also unlimited access to this course platform for as long as you are enrolled in the course - across any and all devices you own.
What if I am unhappy with the course?
We would never want you to be unhappy! If you are unsatisfied with your purchase, kindly let us know what the issues are and we will do all we can to make it a more pleasant experience for you. We love feedback from our students. They help us to get better.
See What Other Moms have To Say about Working With Me below:

---
"I will call it in a Nut Shell, the Mining Experience. And the Precious Resource I was Digging for was ME… I was covered in past , present limitations, uncertain future, and more.
I was searching for the wrong things and at different stages, only to discover I was covered up.
Every stage of this process was worth it …
Thank you for giving such a wonderful gift that money cannot buy and in fact helping all the way to appreciate and enjoy the usefulness of the gift." – Seun [The Maths Coach]
"…I entered the program looking for solutions but came out being a solution provider.
All these was made possible because the convener and facilitator has been unique and down to earth. She understands and empathizes with the women folk because she is also a woman, wife and mother and is therefore able to approach each and everyone of the participants not with judgement, but with understanding and encouragement.
Many thanks and love to Oluseye Ashiru for this vision to help women succeed in life."
– Toyin Babs – Enoch
NOW IS THE TIME TO TAKE ACTION! CLICK HERE NOW.



Discover, Embrace, Fulfill
There is more!
The Discovering Your Purpose Online Course Online Course gives you access to these and much more:
📍13 Course Modules delivered over the 6 Week Period

📍Intensive Self and Purpose Discovery journey

📍Lifetime Access to Work Sheets and Course Content that will facilitate your learning process

📍Access to a closed group of course participants for help your discovery journey

📍Group coaching and Q & A Sessions
You can live a life of great significance starting now!
You simply cannot continue to live well on the terms of others!
It's time to Discover, Embrace and Fulfill the reason for your existence.