Dear Child of God,
Are you feeling burnt out? Too tired to pray?
Do you need a fresh touch on your prayer life?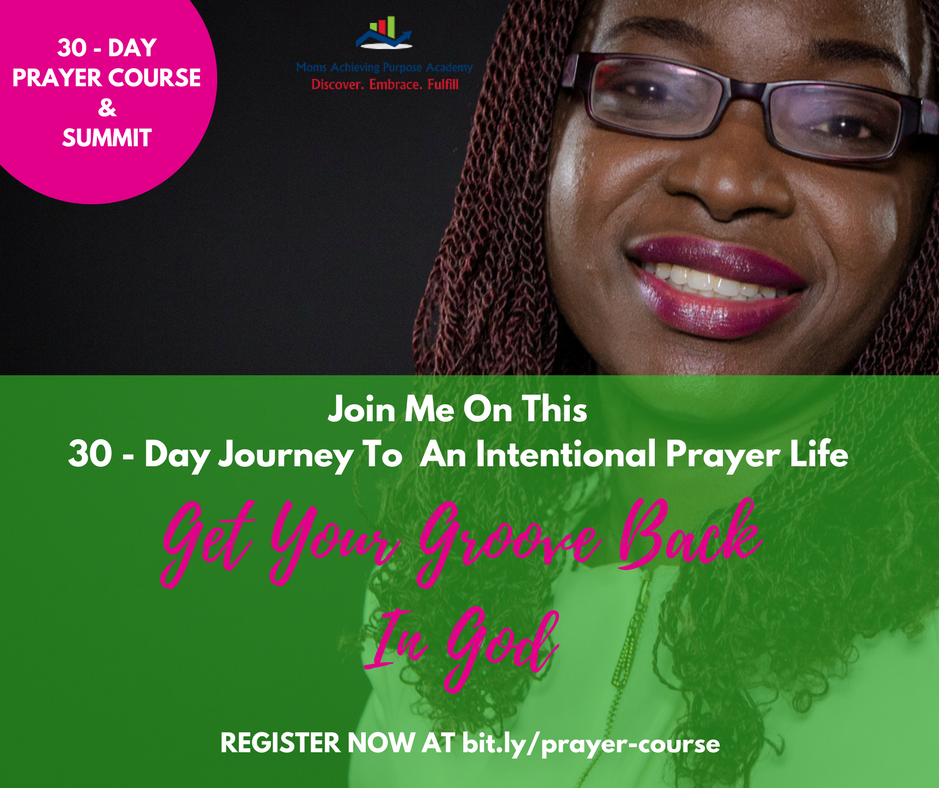 If you feel overwhelmed, if you know you are not where you need to be in your walk with God. If you know that there's more to you than where you are in God right now. If you need a fresh touch of God on your prayer life.If you find it difficult to find time to get prayer going.
Believe me when I say this course is for you.
It is for serious minded people like you, who mean business about Intentional Prayer.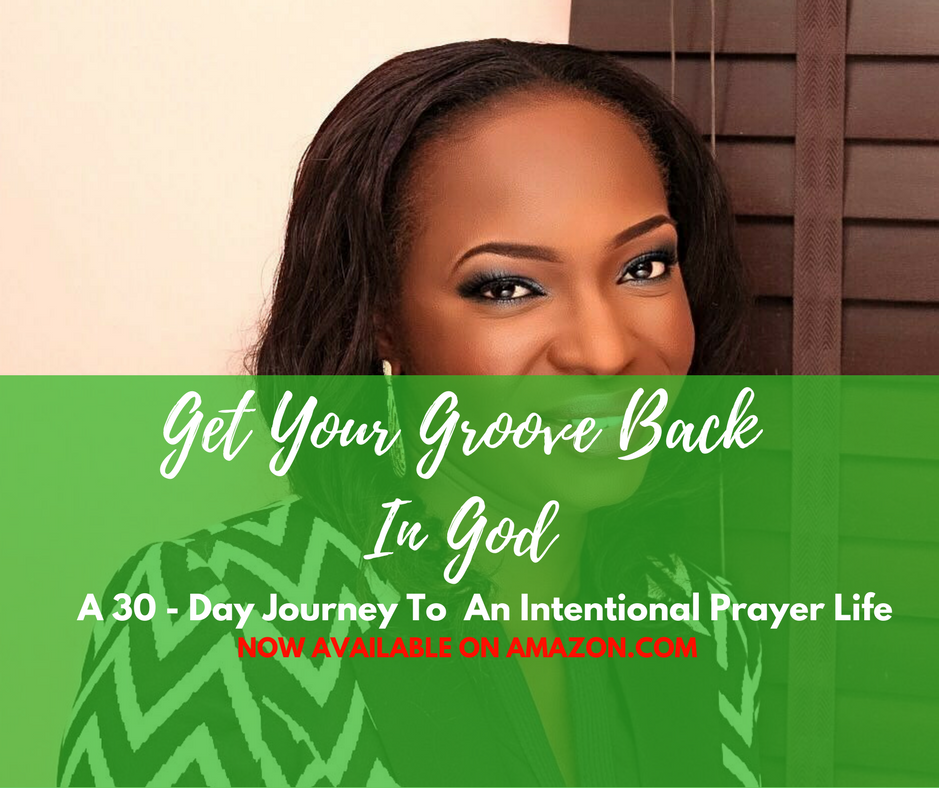 I am glad you have taken this wonderful step to be a part of a Prayer Journey that will show you how to get more Intentional about your relationship with God. As Christians, we are often bogged down by a lot of things that compete for our attention. If we do not deliberately decide to do something, nothing will happen.
The course is intended to be done over a 30 Day Period.

It's FREE to be a part of the Course. All you need is to purchase the Prayer Resource.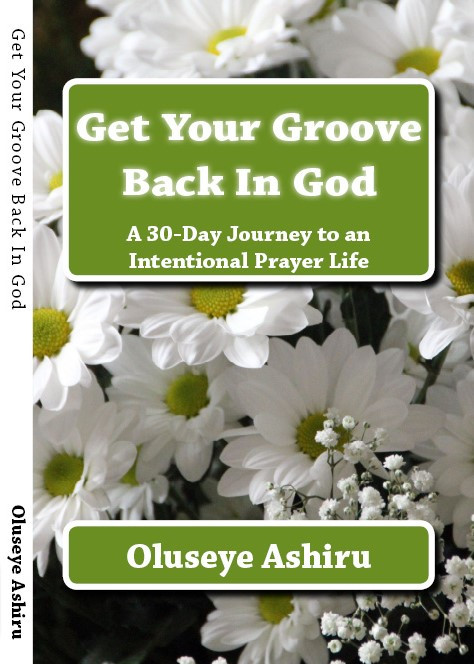 The Paper Back Prayer Journal Can Be Purchased Here on Amazon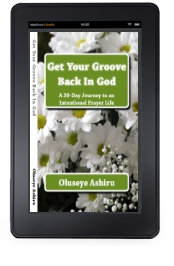 OR Get The E - Book Version of The Prayer Journal Here.

This course will show you just what to do to get your prayer life to the level you want to get it to.
In these 30 Days, I will be helping you locate your limiting factors when it comes to having a consistent and powerful prayer life. You will learn how to effectively tackle those limitations and learn how to better manage your time and life so you can give time and resources to your relationship with God.
With our Daily Lessons, Assigned tasks and scheduled prayer time, I know for a fact that you will, no doubt, be invigorated and ready to take your spiritual life to greater depths.

And guess what?

We have a PRAYER SUMMIT as a bonus on our FACEBOOK COMMUNITY.

We will be praying for the entire month from APRIL 1 - APRIL 30, 2017 from 9pm to 9.30pm (Nigerian Time GMT+1).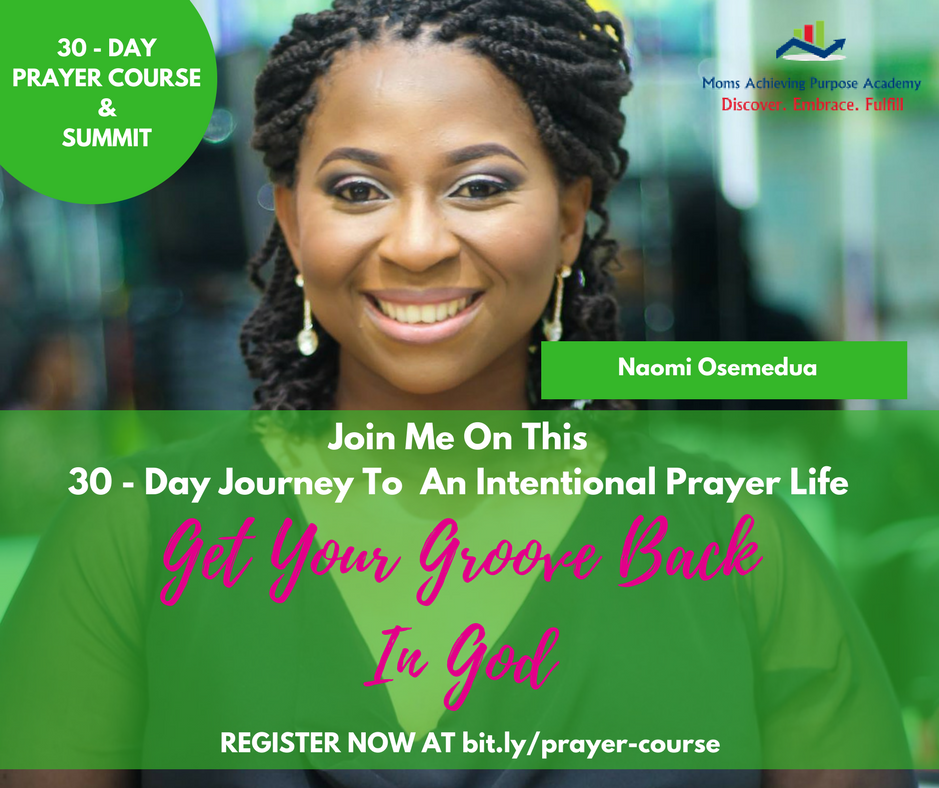 To JOIN US FOR THE DAILY PRAYER SESSIONS, CLICK HERE
Join us on this 30-Day Journey of Total Transformation to GET YOUR GROOVE BACK in God.