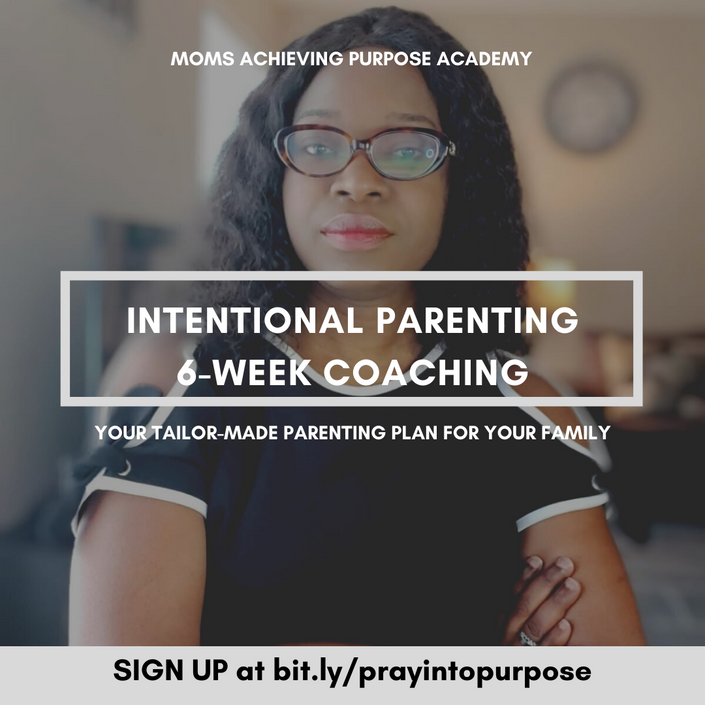 ENROLLMENT INTO THE COACHING PROGRAM IS CURRENTLY CLOSED.
To get on the waiting list, please email [email protected]
Hellloooooo!!!
I am so excited that you made your way here. It means that you really want to be more proactive about your parenting.
And as far as I am concerned, that is a step in the right direction.
Before I tell you about the coaching program, permit me to tell you a little about how I started doing this - coaching mothers.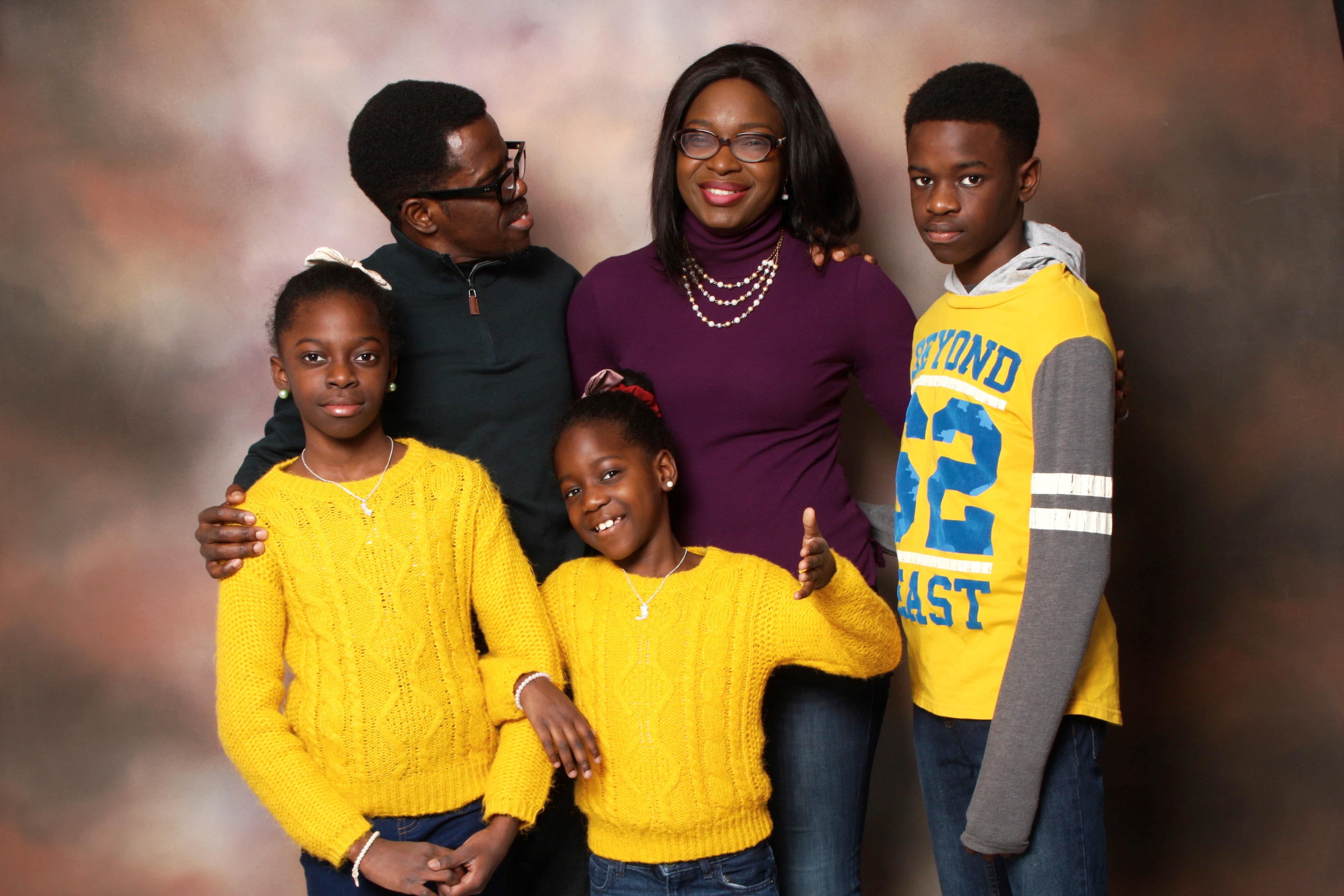 You see, I was at work one of those days and my phone rang.
A friend needed help.
She was tired and frustrated that her life and family was not what she had pictured.
She felt lost as she had no idea what to do about raising her children the way she knew they should be raised.
You know, she had this picture in her head, but had no way of getting there.
So, she picked up the phone and we spoke for a veeerrryyy long time.
I advised her as much as I could, but then, I realized that the talk we had would only help her to think about her parenting, but it would not really solve her problem.
What did I then do?
I started speaking to other moms like you and for the last 5+ (almost 6) years, I have been doing this - coaching mothers for great results in their families.
I got equipped, took some training and coaching programs myself so that I could help mothers just like you.
I know that you really want to raise children who are kind, responsible, obedient, loving... I know you see the future and say, "Yes, that is what I want my children to be like in the future!" I know you really want great children who will become great adults.
And you are here because of that.
But, you realize there is a problem.
You are just doing this parenting thing by trial and error and you are not really sure if you are doing the right thing.
Let me tell you a secret, we all can never be sure of what we are doing.
Really? Yes, really!
However, we can be sure that when we provide the right environment for our children to be raised properly, when we are intentional about putting in them the right values, when we deliberately focus on raising them into the kind of adults that will add value to their generation, we will see them blossom and become what we pictured.
We cannot expect to automatically find great adults in our children if we have not been proactive about doing the right thing.
And the time to be Intentional is NOW!
Children learn more from what you are than what you teach. You can teach what you know, but you reproduce who you are.
What You Need To Know About Intentional Parenting Coaching Program.
The Course is a 6-week coaching program focused on helping you to develop a blueprint that works for your own family.
The Intentional Parenting Coaching program will help you to dig deeper into:
What drives your parenting
Why you parent the way you do
How you should parent your own child
Developing a plan for being intentional about raising your children
Developing Your family's Mission Statement
Finding out What the Core Values of Your Family are and how to develop a plan around that
Learning how to be consistent with your parenting plans to raise purpose-driven children
What this coaching program is not:
This coaching program is not:
A lecture series
A set of rules
A copy and paste method that is working for some other family
A one size fits all program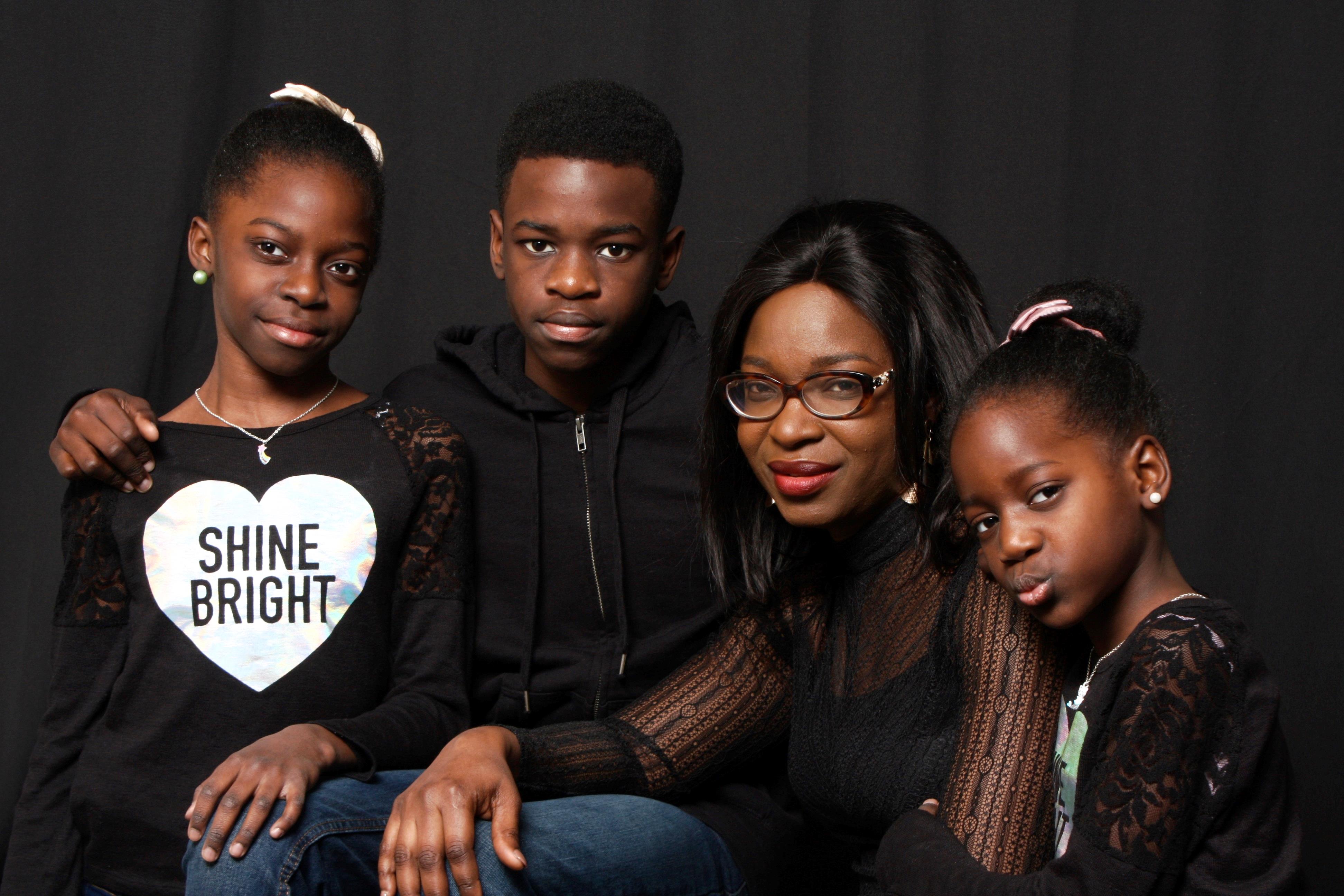 Hear From Past Participants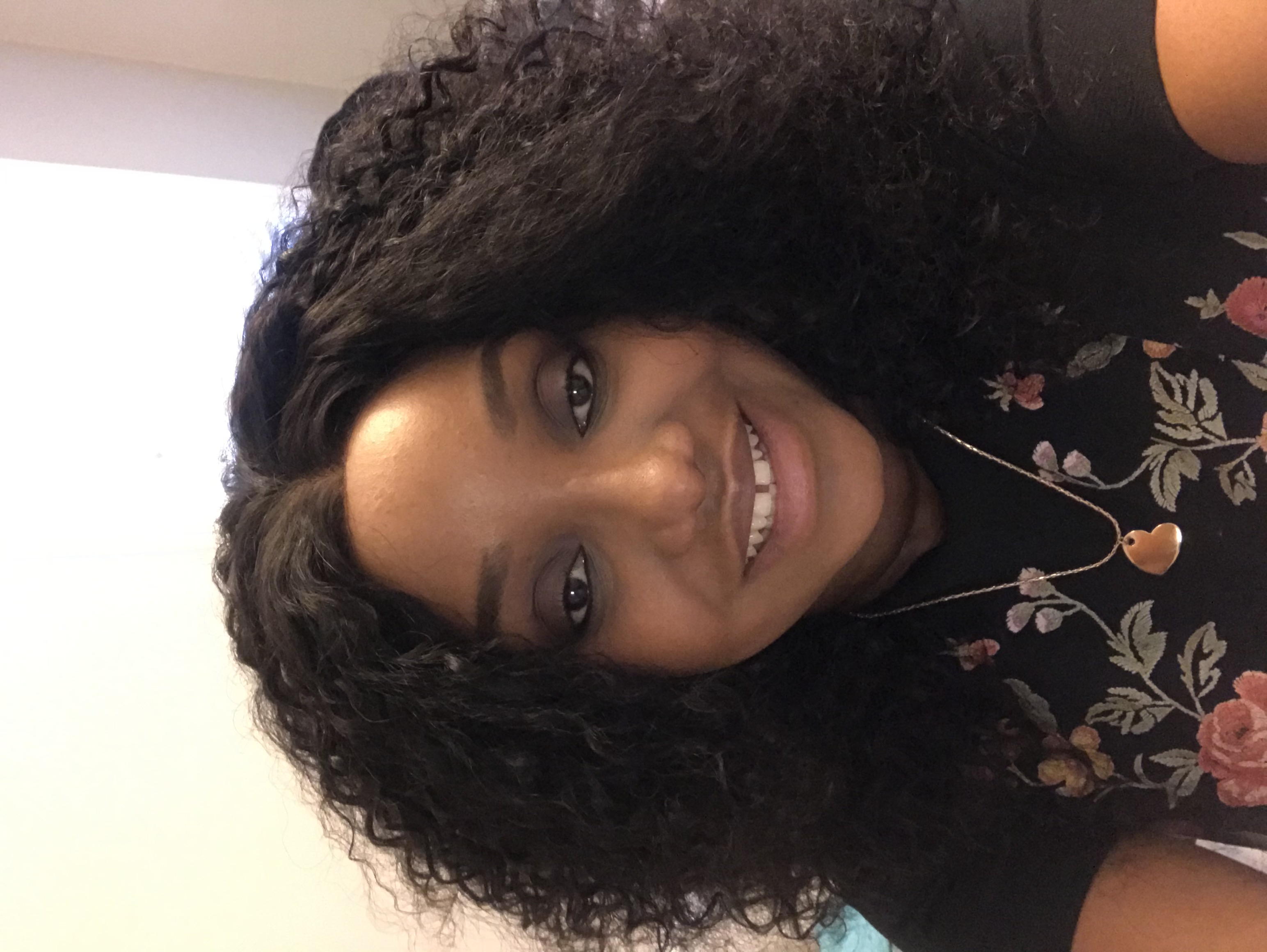 A transformational course that has helped me understand how my upbringing and the legacy of it was impacting my parenting. I am now taking more time to think about my actions and reactions towards my kids which has greatly improved our relationship. I have been equipped with lifelong tools that will help me on this parenting journey.
- Nsaha Onabule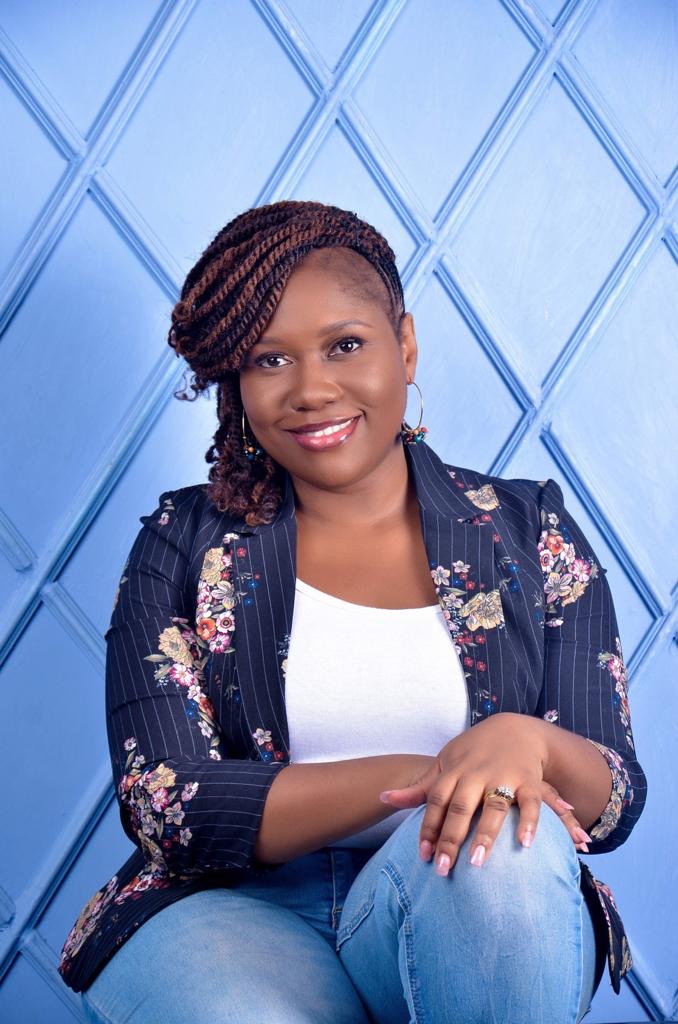 I love coach Seye because of her deep relationship with the Holy Spirit and her gift of drawing on that relationship in the area of parenting. This is an area where I find myself quite vulnerable, and to be able to work with a coach who is able to guide me into relying on the Holy Spirit in my parenting journey is a blessing. Coach Seye is structured, incredibly knowledgeable and believable. Her program is world class, well thought out and very effective. I took it at a time when I was experiencing much distress in my parenting journey, and I can categorically state that the program helped to sooth my distress and chart a way forward for me. I could say much more but I'll stop here. I would certainly recommend Coach Seye to any parent looking to experience supernatural intervention in their parenting journey
- Toyin Oladiran
Thank God that I signed up for Intentional Parenting course. I learnt a lot from becoming aware of my parenting styles, the kind of parent that I need to be for the kind of children that God has given me to learning how my past may have shaped how I parent. The height of it preparing a documented parenting plan that will guide me on this journey. I am definitely on the path of intentional parenting and there is no going back.
- Abiodun Deinkoru
I joined this program as a new mother and wanting to lay a great foundation early on in my parenting. I believe the intentional parenting Course did open my eyes to see that my children are a fruitful field . Hitherto, responsibility is laid on me to sow good seeds in their lives so that they will be all that God intends of them with God's help. Thank you Coach Seye for everything.
- Quineta Micheal
I had a great time learning, unlearning and relearning. I have become more self-aware and the very first module help me see a lot about how the past can or has been affecting my parenting. I am conscious of those areas that I need to work on. I am more patient with my kids even though I still loose it sometimes. But there is this desire to be truly intentional on this journey and work at it. I look at my kids and appreciate them more. I am also more sensitive to their needs.
- Ufuoma Fijabi
This program has been awesome for me. It has transformed me as an individual and my family too. I had many lightbulb moments. The lessons were very practicable and produced real results for me. God bless Coach Seye immeasurably. May heaven reward you bountifully.
- Oluwaseun Omidiji
What you need to know about me
Your Instructor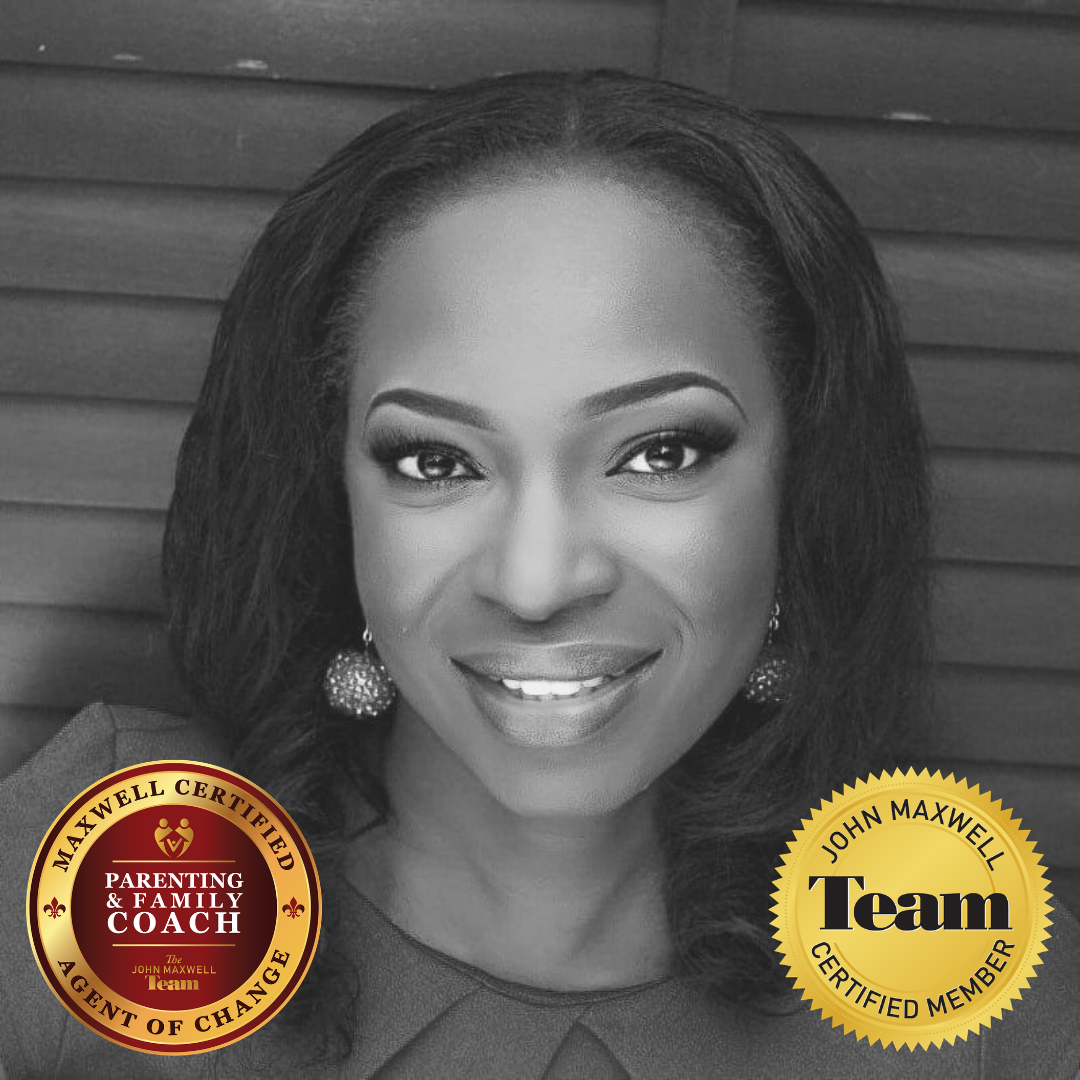 Oluseye Ashiru is the founder of Moms Achieving Purpose and also the Team Lead, Moms Achieving Purpose Academy.
As a Certified John Maxwell Clarity, Parenting & Family Values Coach, Trainer & Speaker, she is a woman passionate about helping women and in particular mothers discover, embrace and fulfill their God-given purpose and potentials. She believes that things happen when sleeping women awake.
She holds double Masters degrees in Actuarial Science and MBA with a stint in Finance, with other professional qualifications in Accounting, Payroll, Entrepreneurship and Theology.
Her career has spanned over 16 years in the private sector, social enterprise and entrepreneurial spaces.
Oluseye has authored 5 internationally published books, most of which are focused on women and mothers in particular. She has also taught, trained, mentored and coached over 10,000 women over the last 5 years through her Moms Achieving Purpose platform.
Using her offline and online platforms, Oluseye leads, mentors and influences women through her various initiatives - Moms Achieving Purpose, Moms Achieving Purpose Academy, Women Should Work Initiative, Moms Together Initiative, her podcast series, video teachings and other platforms.
She is also the convener of an annual inter-denominational conference for mothers, The Me in Motherhood Conference which has held annually since 2016.
Oluseye is a wife and mother of three children who are also passionate about supporting her through her work and who push her to be the best that God has in store for her.
She brings to the table her wealth of experience in her personal life, ministry and businesses.
Oluseye expresses her heart in writing, podcasting, providing clarity to small business owners through her think-thank initiative for Social Entrepreneurs and female-owned business owners "Women Should Work".
Through her blogging platform on her Moms Achieving Purpose Blog, she writes enlightening, insightful and very exciting articles for women about motherhood, faith, family and life.
She is also a contributing writer for other platforms such as "Help Club for Moms, "Thrive Global", 'HuffPost Parents', 'She Leads Africa', and a host of others.

While she is usually supported by other Academy faculty members, Oluseye will be the Lead Coach and Instructor on all the courses, training and programs on the Academy.
All those who have gone through her coaching programs have only good things to say about them and the results they have been able to achieve through her programs.
What else do you need to know about me?
Everyone who knows me will tell you that I am verrryyyy passionate about mothers!
I have consistently created great results and massive action for my coaching clients over the last 5 years as I continually add value to them.
They will also let you know that I am very driven to see you get the kind of results you need to get and that you can be sure that I will push you and squeeze you (lol) till you see the kind of future you want for yourself.
Call me a task master if you want. I won't apologize for that.
Why?
It gives me great joy to see you be the kind of person you want to be.
It makes me happy that we all are driven to raise a generation of children who will transform their world and be a voice in their generation.
That is what drive me and motivates me to keep helping parents like you be more intentional about raising their children.
Yes, I am committed to your success and you can be sure that if you follow my proven principles and methods, you will get the results you want to get.
These are from Women I have worked with in the past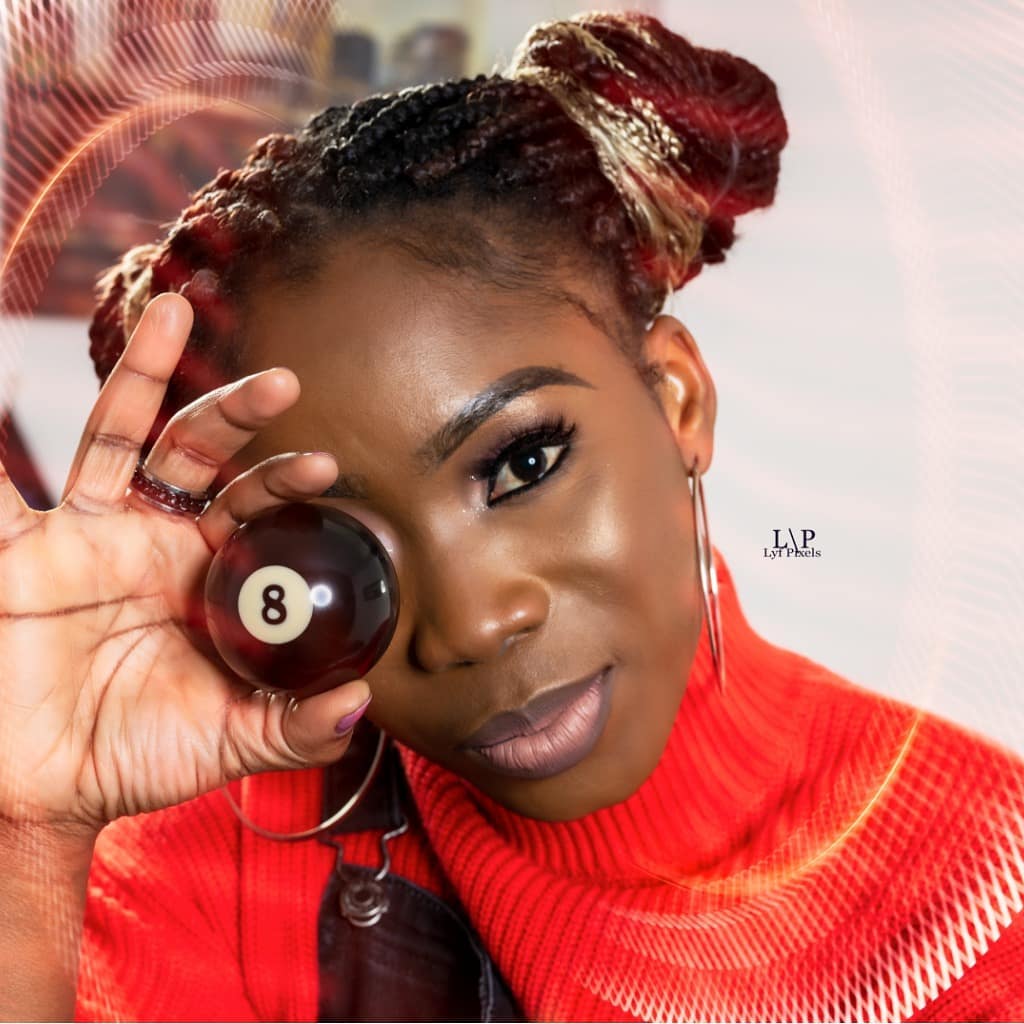 Ever driven on a stormy night...?
Fogged windshield, wipers furiously waving, slowing, stopping, forging ahead cos you're not really sure of your path(s), what the destination is or how to get there?
Achieving the generally accepted trappings of 'success' without a clear purpose or direction to really drives you from the depths of your soul...?
God brought Oluseye into my life EXACTLY when I needed her value and when He knew I could handle the electric shock into purpose (even before I realised it).
- Funmi Ayowole, Ontario, Canada
"I will call it in a Nut Shell, the Mining Experience. And the Precious Resource I was Digging for was ME… I was covered in past , present limitations, uncertain future, and more.
I was searching for the wrong things and at different stages, only to discover I was covered up.
Every stage of this process was worth it …
Thank you for giving such a wonderful gift that money cannot buy and in fact helping all the way to appreciate and enjoy the usefulness of the gift."
- Seun Ige-Adefala, Manitoba, Canada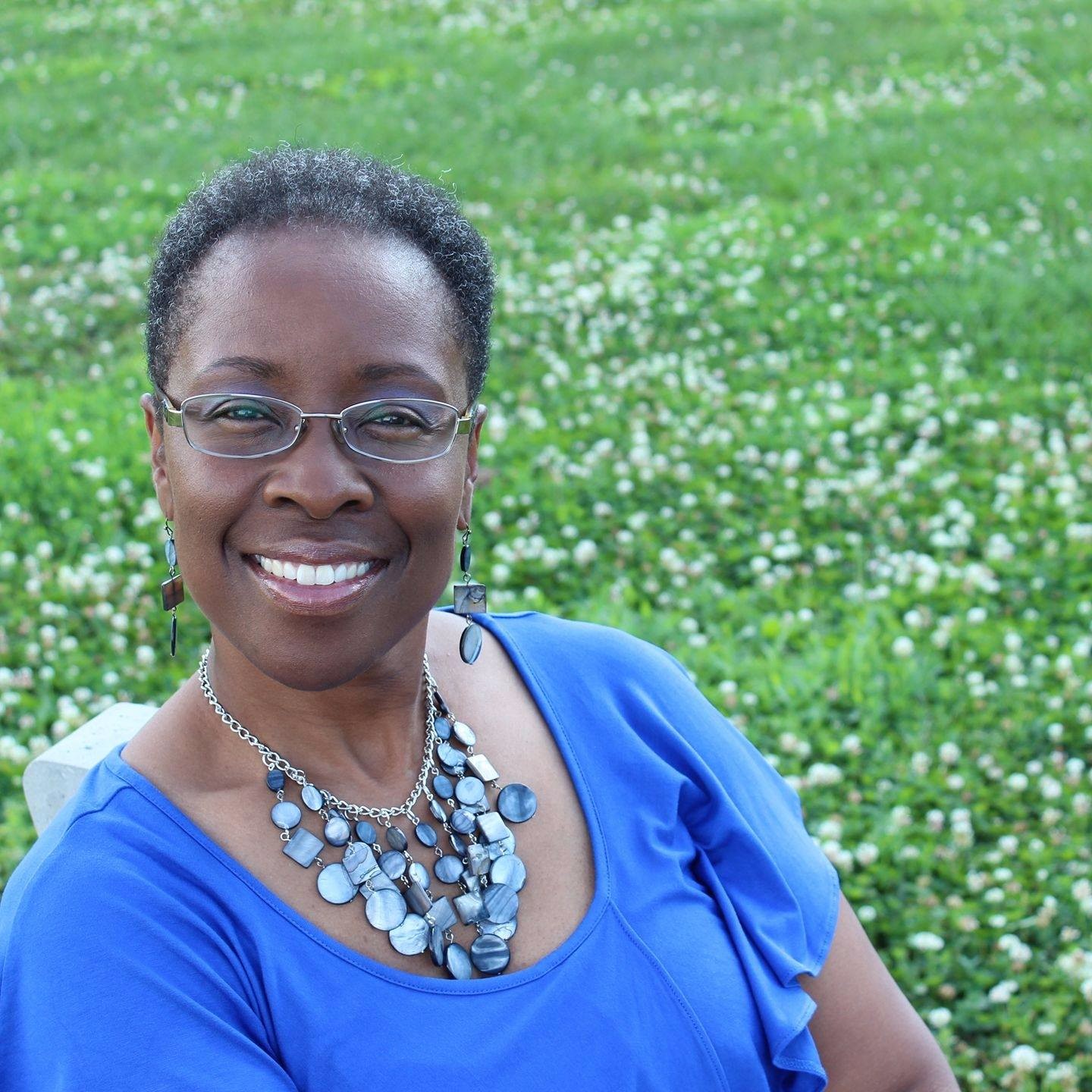 A virtual course of this magnitude is rare.

The videos are designed to make you feel like you are one-on-one with Coach Oluseye.
Her peaceful style will immediately put you at ease. The course handouts are easy reads and support you in completing your assignments, as well as, engaging with the group members.
This course does not tear you up, nor beat you down to build you up.
It is uniquely designed to meet you where you are; to walk along side you as you discover the uniqueness in you yet to be unveiled.
You are never led to become something you are not supposed to be.
Coach Oluseye strategically creates an environment that allows you to see you and be you.
What you will discover in this course will not be what you expect if you put the "you" you know to the side and dare to be illuminated.
- Annetta Works-Salley, Illinois, U.S.A.

"…I entered the program looking for solutions but came out being a solution provider.
All these was made possible because the convener and facilitator has been unique and down to earth.
She understands and empathizes with the women folk because she is also a woman, wife and mother and is therefore able to approach each and everyone of the participants not with judgement, but with understanding and encouragement.
Many thanks and love to Oluseye Ashiru for this vision to help women succeed in life."
- Toyin Babs-Enoch, Lagos, Nigeria
Here is what you get access to when you sign up
The Intentional Parenting Coaching Program contains:

6 Course Modules delivered over a 6-Week Period (Why wait till you begin to take action)
Intensive but completely self-paced journey.
Lifetime Access to Work Sheets and Course Content that will facilitate your learning process
Access to a closed group of course participants to keep you accountable during this period.
Access To My Personal Tool Kit of Mom Resources ($197 Value)
Complimentary 30-Day Post-Course Accountability Coaching Session (Valued at $147)
Frequently Asked Questions
When does the course start and finish?
This coaching cohort starts Monday, June 22nd and ends Monday, July 27th, 2020! Enrollment ends Monday, June 8th, 2020
How long do I have access to the course?
After enrolling, you have unlimited access to this course content for as long as you like - across any and all devices you own. However, to get the kind of results you really need, it is important that you follow the program, exactly how it should be followed.
What if I am unhappy with the course?
Can I get access to installment payments?
Can I take the course from anywhere in the world?
Of course, all course content delivery is done online and you can take the course from wherever you are in the world. We have had other participants take our programs from around the world in the past. So, we got you on that. We would love to have you.
How much time will I need to invest in this course per week?
That is entirely up to you. As far as course delivery is concerned, it will not take more than 2 hours a week from you. How you tackle your assignment (don't let that word scare you, it is only some small work you will have to do) is entirely up to you. It is nothing to worry about. And of course, there is no exam involved in this! So, DO NOT PANIC! Plus, you can always get access to help whenever you need it. So, what are you waiting for? Let's do this!
Is this like magic? I wish!!!
Lol! No it is not and can never be like magic! What you put in is what you get from it. It is a coaching program that will provide you with guidance to get massive results! So, yes, it is up to you. What I can promise you, however, is that you will get results if you do the work.
What if I cannot afford to pay for this course?
The question is can you afford not to invest in the future of your child? I wish I could help you, honestly! I know that you want growth but there is no growth without sacrifice. So, the question you should ask yourself is, how long can I continue to make excuses? What will I gain if I allow myself the opportunity to be a part of this program? How will this transform my parenting, and consequently my children and family? How will this equip me to become the kind of parent I know I should be? So, what will you sacrifice? What will your growth cost you? What will this investment bring to you? Focus on the results you know you want and not what it will cost you.
I am not able to pay online with my card here
I Still Have Other Questions
So, what will you do today?
Allow yourself to continue doing things the way you have been doing them?
Or, will you take this deep dive into becoming the kind of parent you should be?
I trust that you know the right answer to this question.
Your children deserve equipped parents to help them navigate the journey of life.
I want you to join us and I really hope you can.
Courses Included with Purchase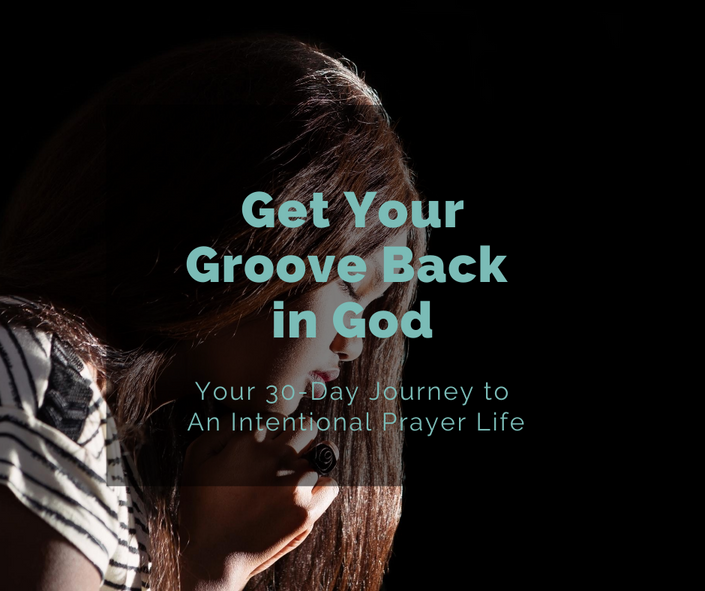 Get Your Groove Back in God Prayer Course
A 30 - Day Journey To An Intentional Prayer Life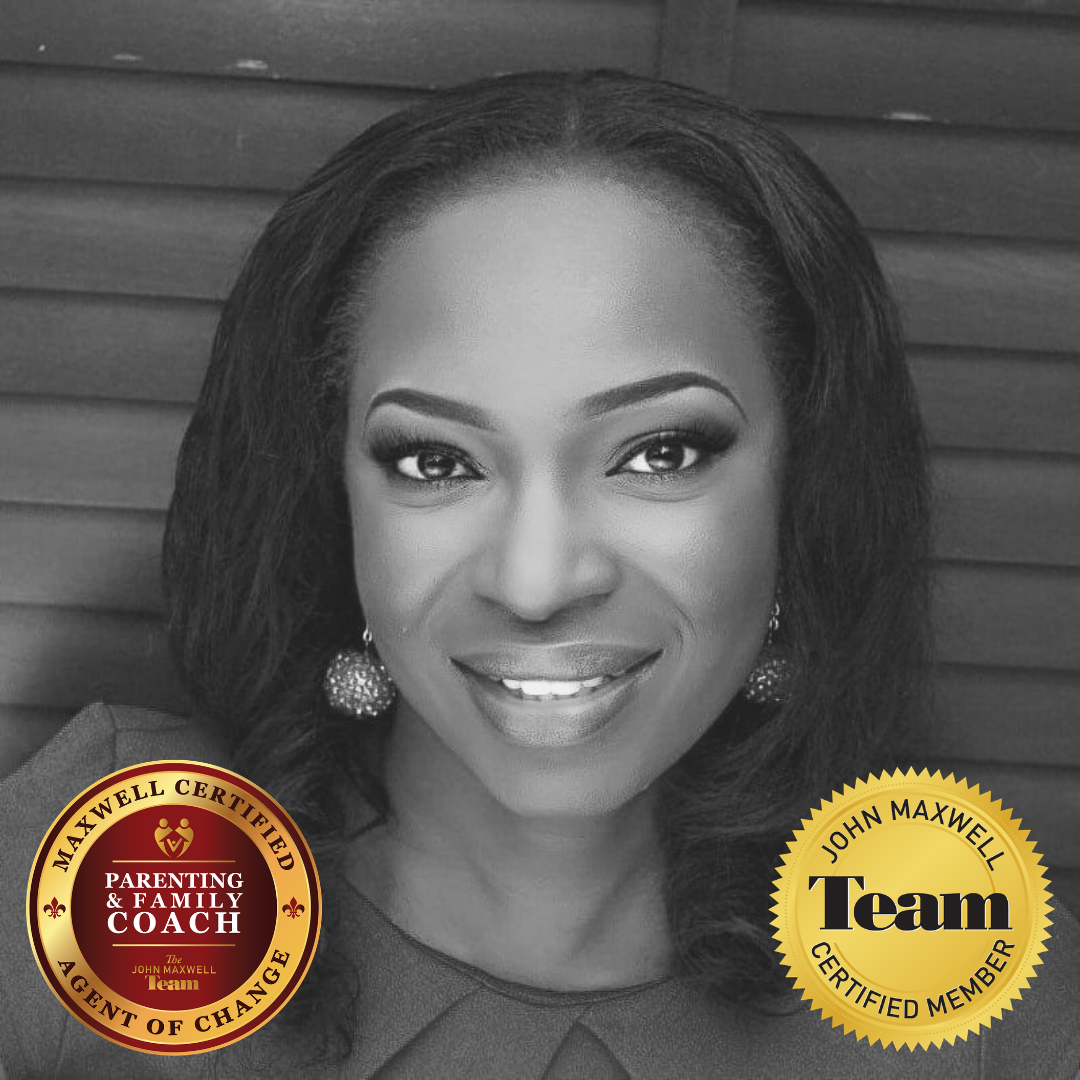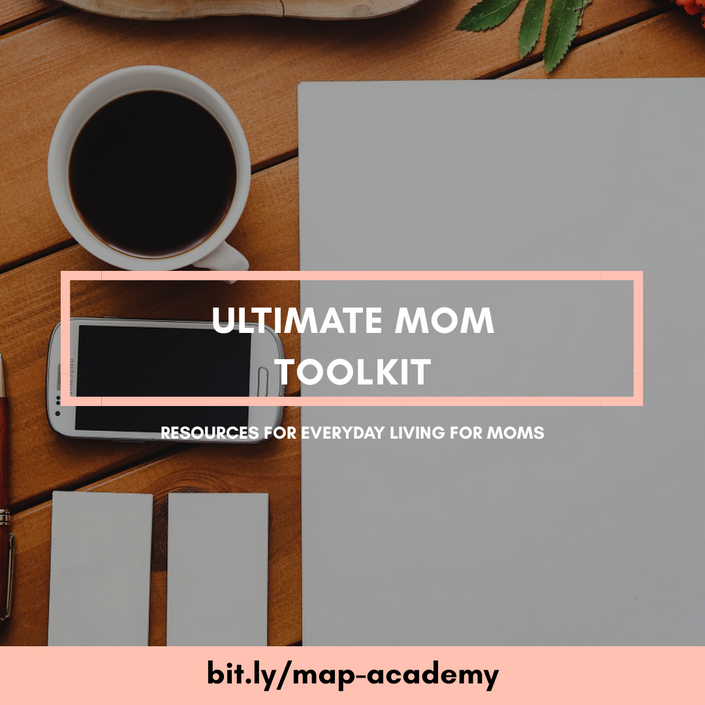 Ultimate Mom Tool Kit
Get Access To My Mom Resource Bundle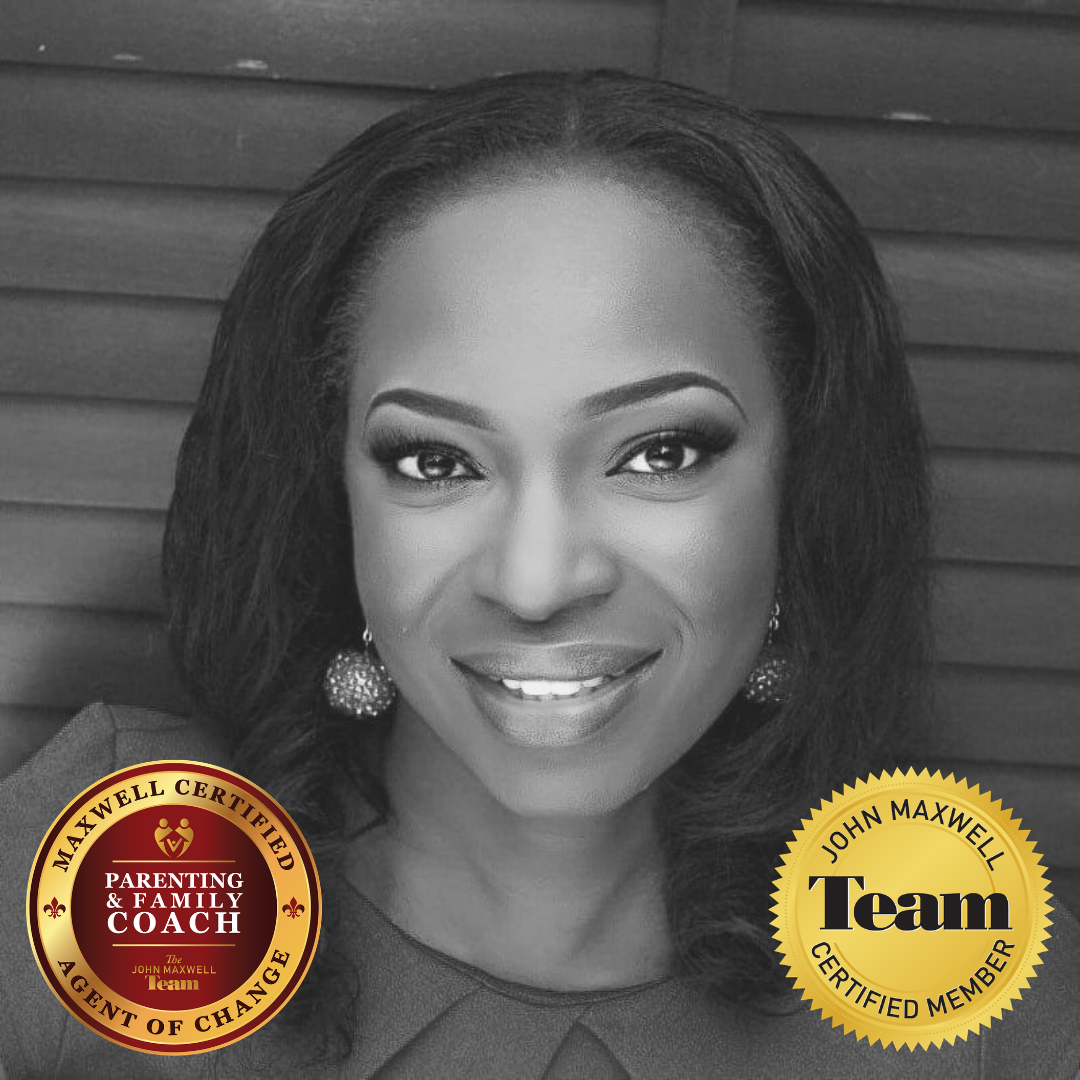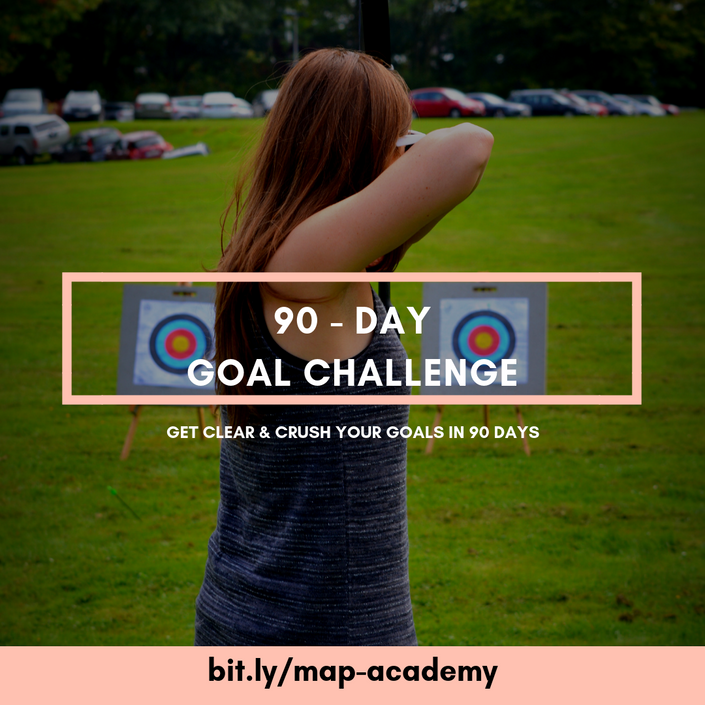 90-Day Goals Challenge
Get Clear and Smash Your Goals in 90 Days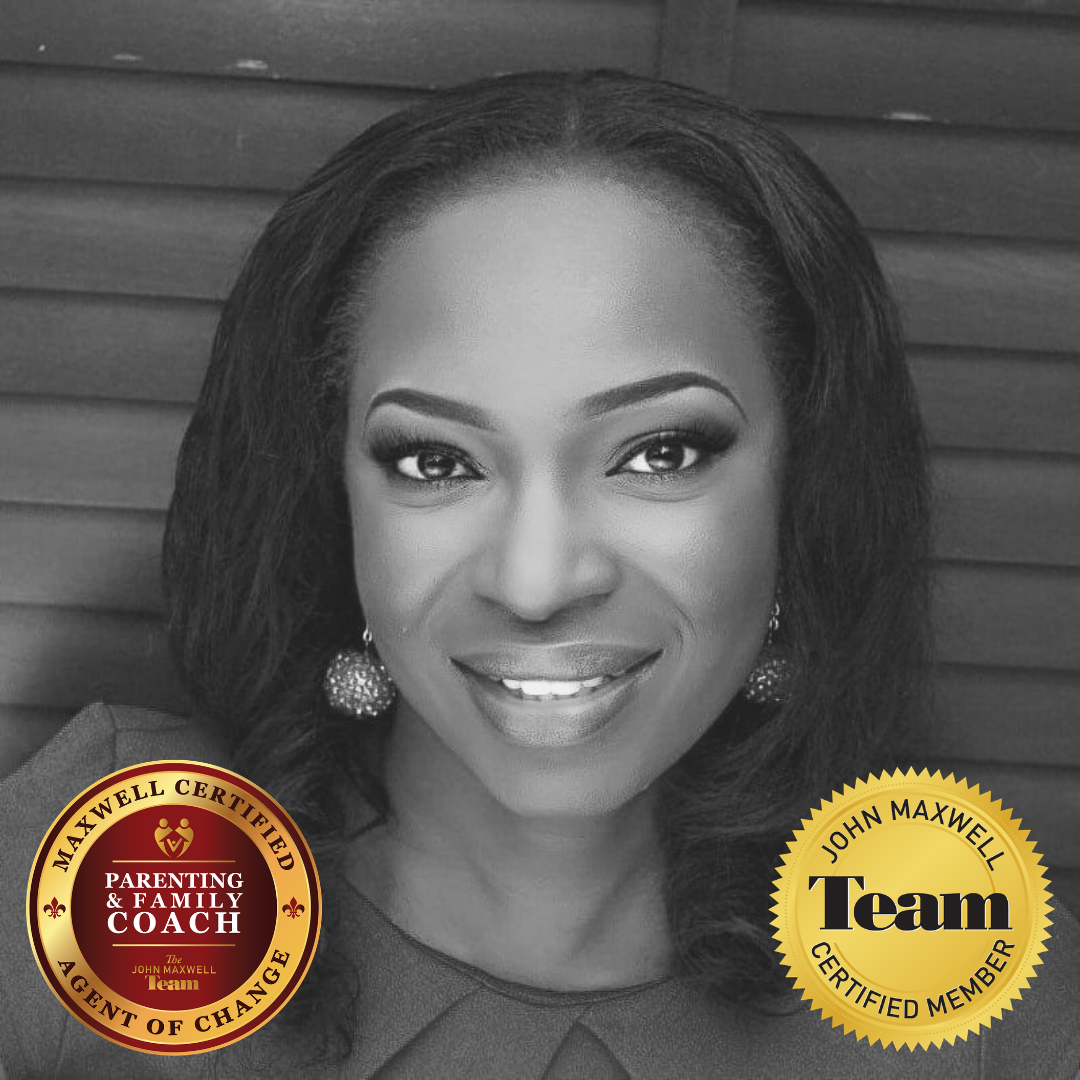 Original Price: $244